The Riksbank in a society with no cash
Sveriges Riksbank Sweden is one of the countries with the least volume and usage of notes and coins. Payments are at a growing rate being made by card or through electronic transfers. How should the Riksbank relate to this development?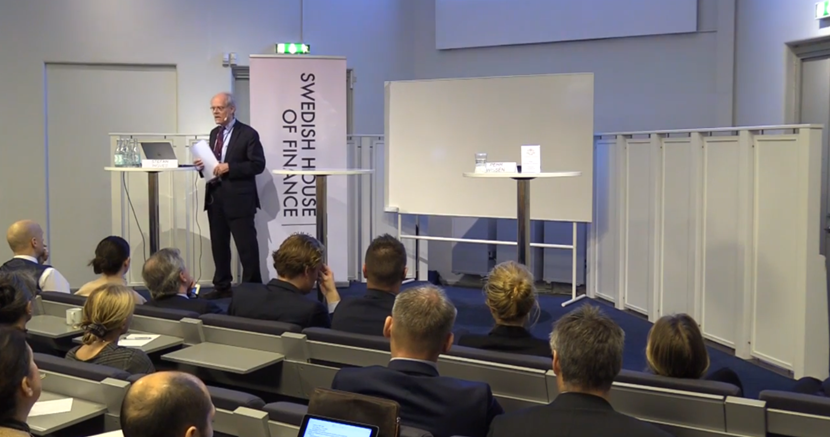 The Governor of the Riksbank, Stefan Ingves, will visit the Swedish House of Finance at the Stockholm School of Economics on the 8th of December to discuss the role of the Riksbank in a changing market for payments.
Knut Gulleik Sandal from Norges Bank will comment on the corresponding debate in Norway.
Following there will be a panel with Andreas Kennemar from Swedbank, Tuva Palm from Nordnet, Frank Schuil from Safello and Kristian Garder, SEB, who will share their views of a cashless society and comment on the activities of the Riksbank.
A background to the view of the Riksbank on these issues can be found in the report
The seminar will be held in Swedish.