11th National PhD Workshop in Finance
The Swedish House of Finance (SHoF) will organize the 11th National Workshop for PhD students in Finance on October 18-19. The workshop offers students from Swedish academic institutions the possibility to present their research and get feedback from faculty and fellow students. The workshop is meant to bring together PhD students and faculty in Finance from all Sweden to share and discuss their work.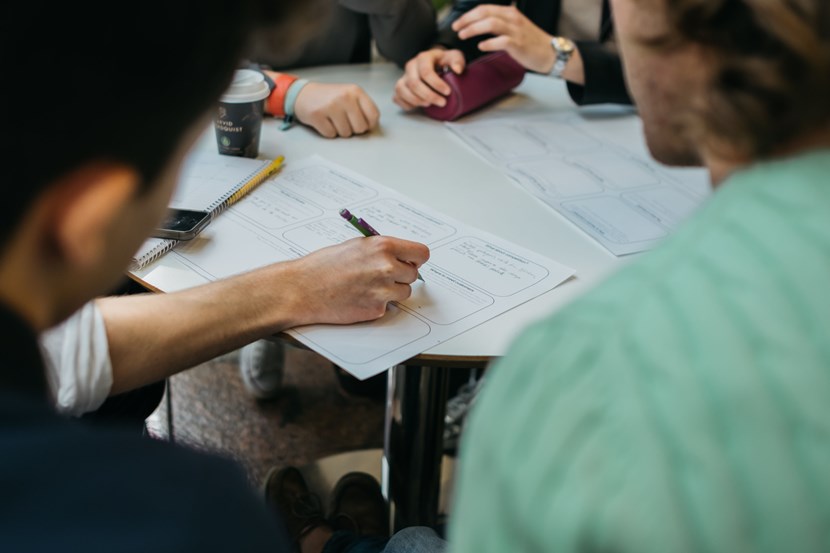 Theoretical and empirical papers in all areas of Finance are welcome. Completed as well as preliminary drafts will be considered, and submissions of papers written solely by PhD students are particularly encouraged.
We are planning to hold the conference in person at the Swedish House of Finance. The workshop will start after lunch time on the 18th and end at lunch time on the 19th. The sessions will consist of PhD student presentations, each followed by a discussion from a faculty member of a Swedish or Nordic institution.
Tuesday October 18
13.30-13.40
Welcome: Göran Robertsson & Vincent Maurin (SHoF)

Session A

C

hair:

Mehran

Ebrahimian

(SSE)

13.4

0

-14

.

20

From

E

mployee to

E

ntrepreneur: The

R

ole of

U

nemployment

R

isk

Qinglin Ouyang

(

SBS

)

Discussan

t:

Martin

Olsson

(

IFN

)

1

4

.

2

0-

15

.

00

How Individual Savings Respond to Pension Reform: Implications for Models of Savings Behavior

Markus Peters

(

IIES

SU

)

Discussant:

Mehran

Ebrahimian

(

SSE

)

1

5

.

0

0-1

5

.

2

0

Break

Session B

C

hair

:

Petter

Dahlström

(KTH)

15.

2

0

-16.

0

0

Fund Analysts as Information Intermediaries: A Textu

a

l Analysis

Felix Wilke

(SSE

)

Discussant

:

Taylan

Mavruk

(Gothenburg)

16.

00

-1

6

.

40

Where the Winner Saw Barriers: Market Liquidity after Banning Aggressive Proprietary Trading

Chengcheng

Q

u

(

SBS

)

Discussant

:

Petter

Dahlström

(KTH)

16

.

40

-

17

.

00

Break

17

.

00

-

17.

45

Keynote by

Paolo

Sodini

(SSE

Professor of Finance

).

18.00

Buffet Dinner
Wednesday October 19
Session C

Chair:

Christoph Bertsch (

Riksbank

)

09.

00

-

09

.

40

Bank Equity Risk

Zhuolu

Gao

(

CBS

)

Discussant:

Jens

Forssbaeck

(

Lund University

)

09.40-10

.

20

Monetary Policy Transmission, Central Bank Digital Currency, and Bank Market Power

Hanfeng

Chen

(Uppsala University)

Discussant:

Christoph Bertsch (

Riksbank

)

10.

20

-

10

.

40

Coffee

Break

Session D

C

hair:

Joshua Weiss (

IIES

SU)

10.40-11

.

20

Recent Changes in Firm Dynamics and The Nature of Economic Growth

Markus

Kondziella

(

IIES

SU

)

Discussant:

Sampreet

Goraya

(

SSE

)

11

.

20-12

.

00

Local Innovation Spillovers of IPOs

Mustafa

Bulut

(SSE)

Discussant:

Joshua Weiss

(

IIES

SU

)

1

2

.

00

-

12.15

Break

12

.

15-12.30

Awa

rd of the Best PhD

Paper

Prize

in the memory of Ola Bengtss

o

n

Best Discussant Award

12

.

30

Adjourn