Daniel Metzger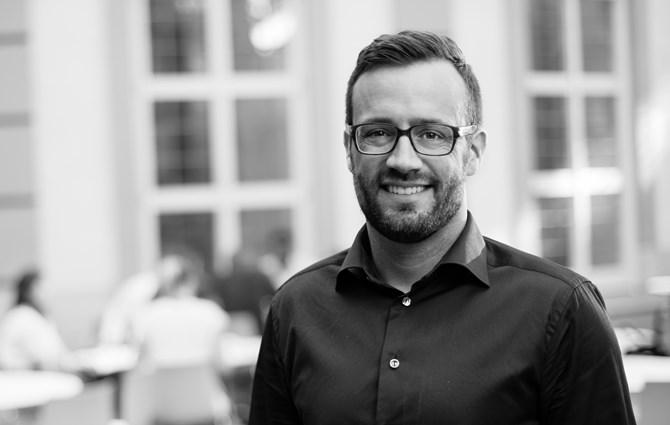 Daniel Metzger is a Professor of Finance at the Rotterdam School of Management (RSM), Erasmus University Rotterdam. Daniel is also a Research Fellow with the Financial Markets Group (FMG) at the London School of Economics & Political Science (LSE) and with the Swedish House of Finance (SHoF).
Daniel obtained his doctoral degree in 2011 at the London School of Economics. He joined the Stockholm School of Economics in 2011 where he has taught courses on entrepreneurial finance & venture capital, mergers & acquisitions, and corporate finance.
Daniel's research interests are at the confluence of labor economics and corporate finance, entrepreneurship, and corporate governance. His current research focus on the role of financial markets for the allocation of talent, on entrepreneurship & innovation, and on managerial labor markets.
Education: PhD in Economics, London School of Economics
Publications
Laurent Bach and Daniel Metzger (2018). How close are close Shareholder Votes?. Review of Financial Studies, vol. Forthcoming
Andrea Caggese, Vicente Cunat and Daniel Metzger (2017). Firing the Wrong Workers: Financing Constraints and Labor Misallocation. Journal of Financial Economics, vol. Forthcoming
Daniel Metzger and Claudia Custodio (2014). Financial Expert CEOs: CEO׳s work experience and firm׳s financial policies. Journal of Financial Economics, vol. 114, pp. 125-154
Daniel Metzger, Andre Betzer, Jasmin Gider, Erik Theissen (2013). Stealth Trading and Trade Reporting by Corporate Insiders. Review of Finance, vol 19, pp. 865-905
Daniel Metzger and Claudia Custodio (2013). How do CEOs matter? The Effect of Industry Expertise on Acquisition Returns. Review of Financial Studies, vol 26, pp. 2008-2047