Sports, trips & tournaments
Try one of our weekly sports activities, drop in on a sports pub evening or join a team and fight for glory in an international tournament.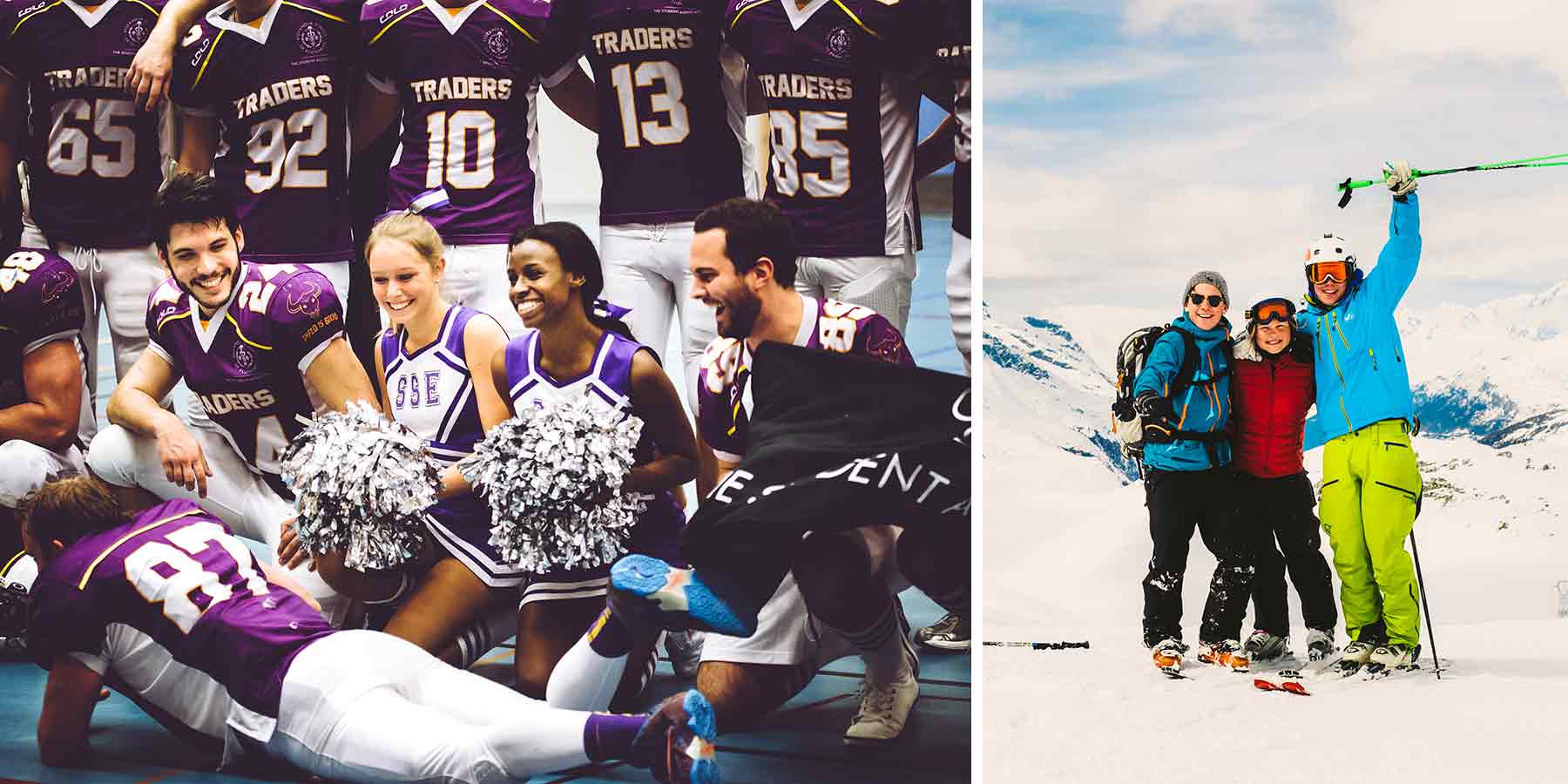 If you join the sports committee, by paying the sports fee, you can take part in all sport activities. We book everything from tennis courses to soccer fields on a weekly basis, and you can exercise together with a coach and fellow students. Previous experience never matters and you don't have to commit to anything – try out everything and exercise as much as you want.
You can also join one of our teams and compete in both national and international tournaments. For example, our football team competes every year in Stockholm in the tournament Korpen. We also send teams in different sports, such as cheerleading, volleyball and basketball to international tournaments to compete against other business schools in Europe. The last couple of years, we have gone to Germany, Spain and the Netherlands.
Several times a year, we arrange trips such as a ski week in the Alps and a surf week in Portugal. The motto of the sports committee is Mens sana in corpore sano – a healthy mind in a healthy body. Take part in our activities to perform better in your studies, get new friends and stay healthy!