Inspirational lectures & workshops
Get inspired by our art societies, learn photography or develop your case cracking skills – both guest lecturers and talented students will be there to inspire you.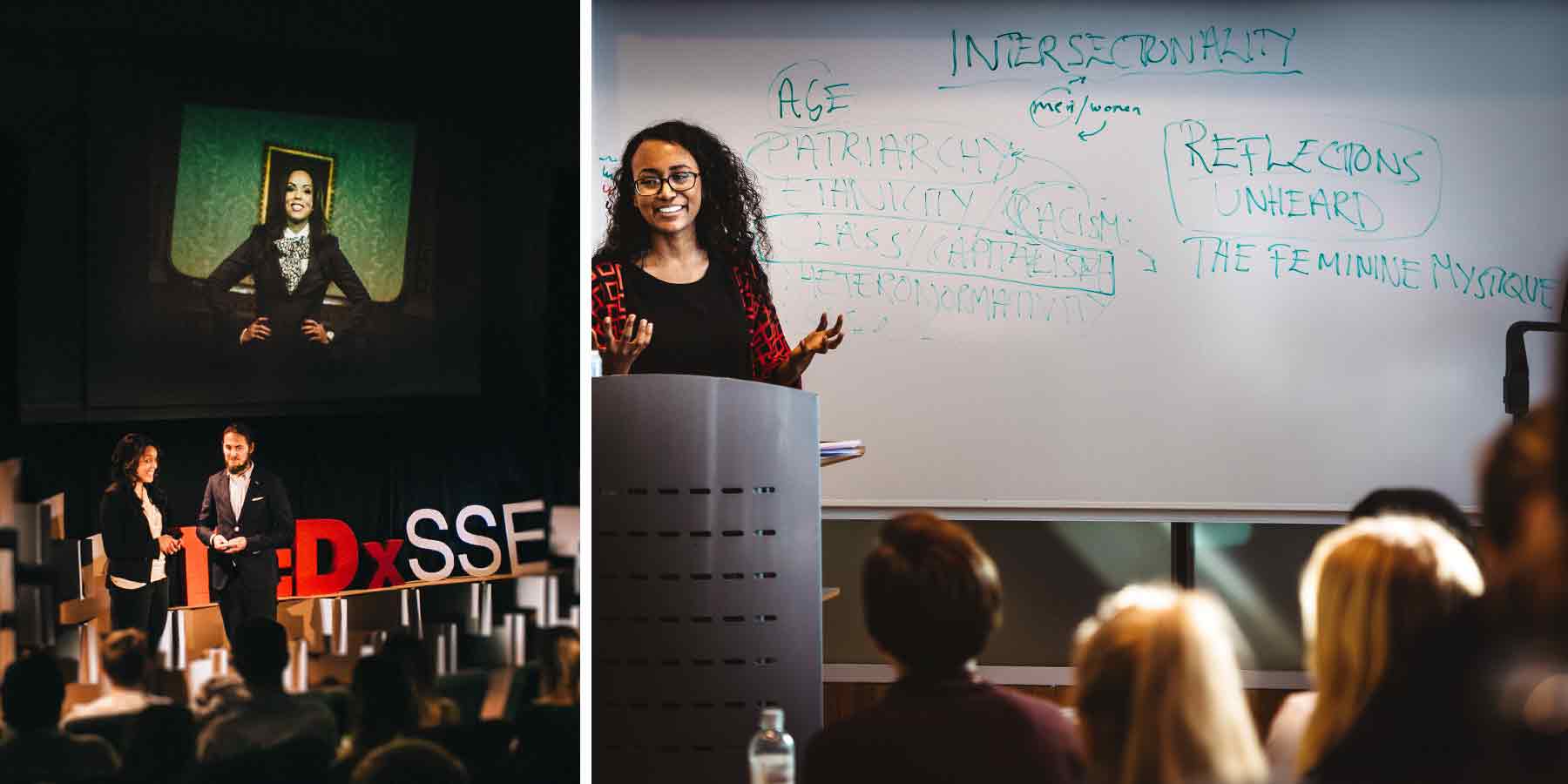 In addition to the great education at SSE, you can broaden your mind and skill set during all student-arranged activities. Listen to our annual TEDxSSE talks, prominent feminist debaters during the equality week, a happiness reseracher during Inspiration Week and learn about Blockchain and AI, to develop your interests and discover new perspectives. You can also join a wide variety of societies to learn more about culture, art, debating, film & photography, different work areas from marketing to finance and much more.