Traditions & festivities
Create memories for life with old and new friends during everything from traditional banquets to the annual student farce. 
At a demanding business school like SSE, it is more important than ever to get a break and enjoy life. With our own pub, night club and banquet hall, you can be sure to get many opportunities to meet friends and have a good time. Many alumni say that some of their best memories involve singing songs at banquets, dancing in masquerade outfits or simply mingling during an after school pub with fellow students.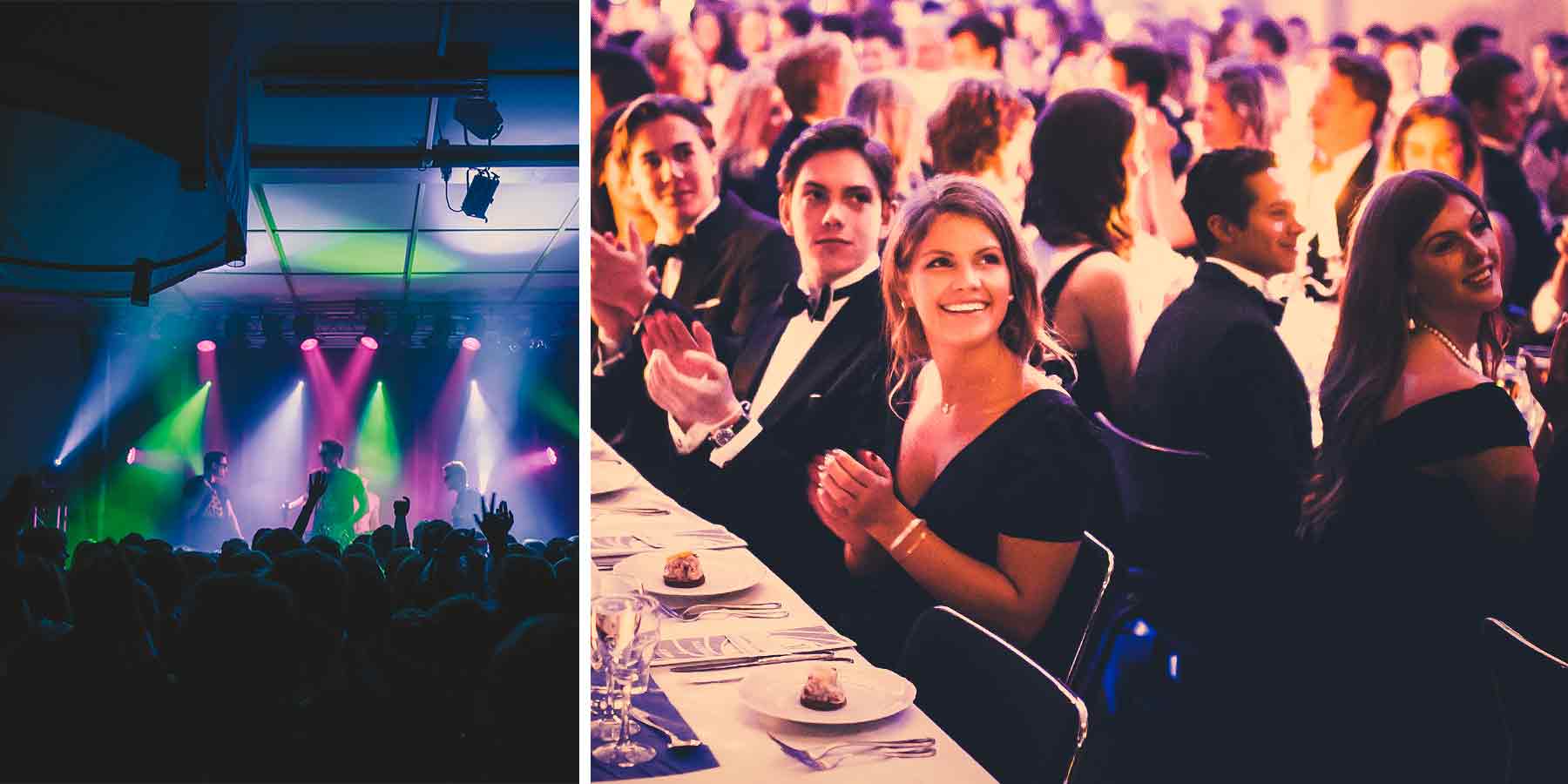 Our inclusive and vibrant student culture has been developed over more than 100 years of strong involvement. You will find all the community-building traditions and activities known to Swedish universities here, neatly wrapped in a more personal environment. Experience the Student Farce, learn the student songs sung for generations, attend a traditional banquet and join the various societies.
At SSE, you will be able to experience the essence of a good student life.