BOSSES
Meet and get to know our BOSSES - Board of SSE Students! BOSSES consists of both students and alumni from SSE. The purpose of the board is to give us valuable insights so that we can develop our organisation to better fit the needs and interests of current students and alumni.
Maria Bergsten
Investment Manager at VNTRS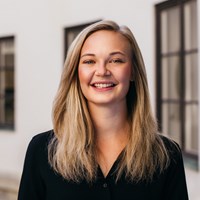 A hopeless optimist and foodie, that love to meet new people and listen to their (sometimes crazy) ideas
I've been working with the Business Lab from different perspectives - from my time in the Student Association Board at SSE and from the investor side at Alfvén & Didrikson. I think that they do brilliant stuff and most importantly, manage to attract brilliant people!
Graduated from SSE: June 2019, BSc in Retail Management.
Lucas Otterling
Business Developer, Mavenoid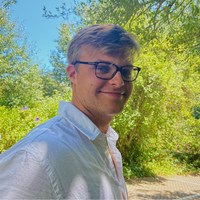 A "jack of many traits" - a SSE Bachelor graduate, a former youth professional football goalkeeper in London and an "apprenuer" with two indie apps totalling +13,000 downloads in addition to having been featured in Swedish, Spanish, British and Hong Kongese media. Passionate about entrepreneurship and the Stockholm startup scene and hope to contribute to SSE Business Lab as much as possible utilising my 'go big or go home' attitude.
A long-time fan of SSE BL in addition to having spent two years working in the Student Association at SSE's (SASSE) Entrepreneurship Society, which was and is currently sponsored by the SSE BL. Co-hosted the first edition of Hackin' and travelled to Slush together with the Lab.
Graduated from SSE: June 2020, BSc in Business & Economics.
Paulina Cronholm
Tax Officer, the Swedish Tax Agency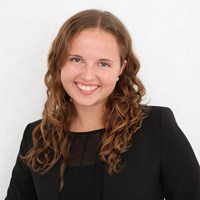 People often tell me that I'm too optimistic - and they may be right? Basically, I'm very grateful for all opportunities and adventures that come my way. I really enjoy spending time with my friends and family, but I also love to meet new people and learn about their diverse backgrounds and cultures.
A newbie to Business Lab. However, I'm very interested in entrepreneurship and I'm very excited to be part of BOSSES!
Graduated from SSE: June 2020, BSc in Business & Economics.
Spencer Robild
President of the Business Committee, Student Association at the Stockholm School of Economics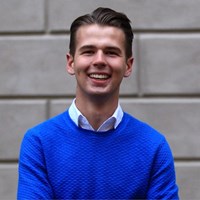 With a background from living abroad, student-run projects, corporate relations and studies within the area of international relations I have a deep interest for entrepreneurship, society and creating successful initiatives. During my time at SSE I have a broad background within the Student Association, and value teamwork highly. In 10 years I hope to be engaged in social initiatives, changing the world to the better - either through entrepreneurship and innovation or through policy making.
Collaborated with the Business Lab during a previous engagement in the Entrepreneurship Society and will continue to collaborate with SSEBL in my role as the President of the Business Committee. Love working with start-ups and enjoy all cool projects run by SSEBL!
Graduates from SSE: 2022, BSc in Business & Economics.
Olivia Lemmel
BSc at SSE & Business Developer at Leader Evolve.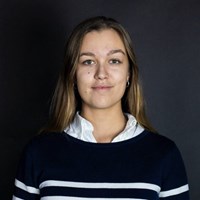 Graduates from SSE: June 2021, BSc in Business & Economics.
With 5 years experience of project leading, a background in various areas such as AI, Entrepreneurship, The Student Association, Leadership Coaching, Executive Education, and far too many interests, I hope I can contribute to SSE Business Lab's way forward. I have lived in France and Brazil and am very interested in languages. In the future I see myself utilizing entrepreneurship and the power of the business sector as a tool to make the world a better place by building companies on sustainable solutions.
I've followed SSE Business Lab for a while and am a huge fan. They sponsored an event as a part of the National AI Challenge that I arranged. We have been part of the same contexts many times and I know many people that have been a part of different Business Lab Programs. I have an ambition to get a spot at SSE-business lab in the near future.