Taking Action through Art and Economy
Artist Olafur Eliasson and the scholar Lin Lerpold, Stockholm School of Economics - where invited to partake in a discussion on how create more sustainable societies. 
The dramatic ecological consequences of human activity demand action.
For the final weekend of Olafur Eliasson's solo exhibition Verklighetsmaskiner / Reality machines, Moderna Museet and Art Initiative, Stockholm School of Economics invited the scholar Lin Lerpold to join the artist in discussing their thoughts on how to generate the change needed for constructing environmentally, socially and economically sustainable societies.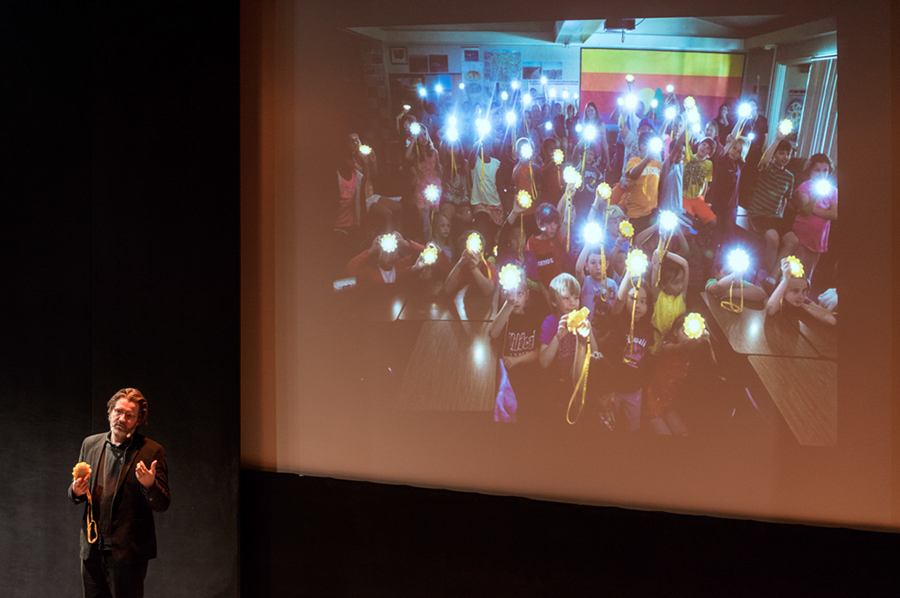 For many years Olafur Eliasson has been deeply engaged in projects focusing on social and ecological challenges. Lin Lerpold is Acting Professor on the Mistra Chair of Sustainable Markets at the Stockholm School of Economics, and an authority on corporate social responsibility.
The symposium ended in a concluding discussion moderated by Isak Nilson, Director Art Initiative, where the speakers elaborated on their view of understanding the world through sensemaking and making sense.