Adventures in Headlessness
Throughout spring 2016, Art Initiative hosted the artworks Zero Magic and Banca Rotta by the artist duo Goldin+Senneby, which were are a part of the larger retrospective Standard Length of a Miracle.
As a part of the collaboration with Tensta Konsthall and the artists, Art Initiative invited New York-based E-flux Journal editor and writer Brian Kuan Wood to give a lecture at Tensta Konsthall. Wood gave a lecture relating to the Godin + Senneby´s enigmatic book Headless, launched in December 2015. The book was produced during the course of seven years and develops an intriguing fictional story based on a murder mystery staged within the offshore industry's secret societies.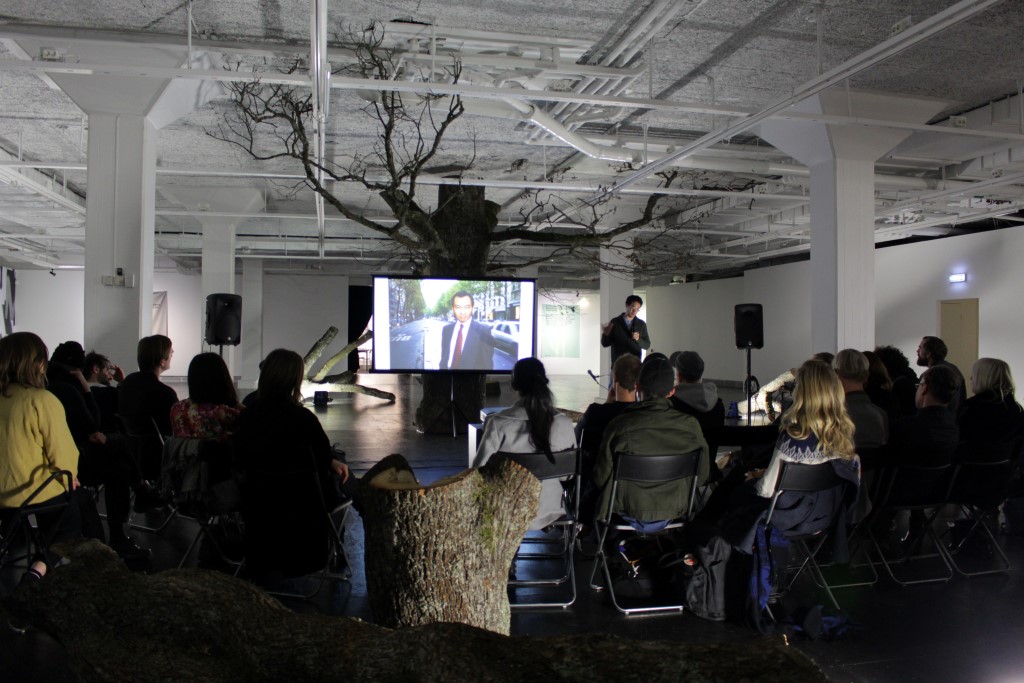 Just as the book addresses the withdrawal of companies that wishes to escape governmental and surveillance by authorities, the artworks Zero Magic explores the market mechanisms of our financial systems.
During the symposium with Brian Kuan Wood, the editor elaborated on his own interpretations and thoughts on the notion of "Headlessness". Wood addressed matters such as how removing the King's head doesn't necessarily have to mean that one removes the old order. Some creatures' bodies have been known to move without heads. And in fact it may be through artificial life and artificial intelligence that an old historical order now restores its body as a strangely familiar new assemblage through your search history, your birth history, and your ancestry.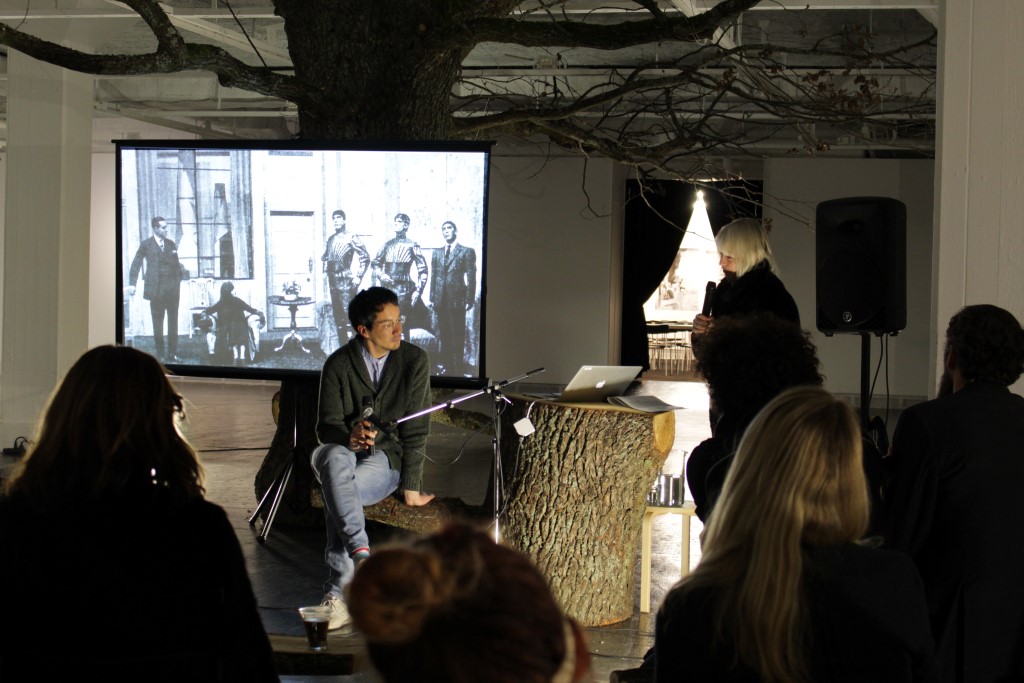 seminar with Brian Kuan wood