IIB 30th Year Reunion – what a great weekend!
This year, a group of alumni from the Institute of International Business (IIB) organized a reunion weekend to get together with former classmates. It was a great turnout, with 30-40 alumni registering to reconvene to where their friendships all started. People came from as far as Canada, US, and even Australia and Hong Kong as well as from many parts of Europe.
It all began many many years ago when a few of us got together - with West D. Whittaker and Sharon Eshel and a few others. We were reminiscing about our time in Sweden and how it helped shape our future personal and professional lives. The experience of traveling from America to Europe and living in Sweden really opened us up to the broad world. In fact many of the North American students ended up visiting, and working, and also living in Sweden and elsewhere in Europe after that semester.
West was adamant about our need for another reunion; it had been years since our past reunion. After hundreds of phone calls and emails, we nailed down a good list of students and email addresses. This was a challenge in itself. In 1989, nobody had emails. We had to choose an optimal location for the reunion. The debate was heated with many preferring California or Germany, but the decision was made to return to Sweden. [next stop in 5 years...Germany! Thanks Michael and Rudi]
We created a buzz among alumni by promising a remarkable weekend including time at Handels plus events in the city plus outdoor frolicking. The viral marketing paid off; first 2 people registered and they told 2 people...and before long we had a wonderful group of some 30 - 40 alumni registered.
The reunion was a fantastic weekend. People came from as far as Canada, US, and even Australia and Hong Kong as well as from many parts of Europe. It was a perfect mix of some 20 Swedes and 20 international alumni.
We sent out a survey in advance of the reunion, and the results were quite revealing.
When asked "how satisfied are you with your current job," 60% of International students said very satisfied while only 38% of Swedes. Hmmmm.
Maybe this was because when asked "I need more __________".... the Swedes answered "more sleep" while the International students wanted "more time."
Overall there is general satisfaction with life and when asked about any regrets over the last 30 years, a good portion said they "Don't regret anything." This could be becasue some 80% of the class ended up in a profession associated with FINANCE. Hmmmmm.
When asked "If you could travel back to 1988 and give your younger self some advice, what would it be?" interestingly many people were nostalgic answering "chase your dream, find your passion, build a business, find good work."
What really made the weekend special was the attitude and energy and enthusiasm that everybody brought to the event. Despite the years, many friendships rekindled immediately. And the amazing thing was that everybody looked exactly the same as they did 30 years ago, even younger than before. How did we all manage that ;)
And if you thought that we had all become old curmudgeons, well it turns out that a good portion of people stayed up late and partied till well into the night.
Of course there were many highlights to the weekend including the great talks by the professors. We learned that the Nobel Prize has some work to do in terms of gender balance. And visiting the Handels boardroom was also illuminating. Quite daring to display a painting with an entirely male board membership!! The women were not amused.
The visit to the Vasa Museum and the ghost tour through the brothels of the old Gamla Stan reminded us of the fascinating history and glamour of this gorgeous Scandinavian city.
Of course a highlight was the Sunday boat ride to Grinda. [But I was the only one that dared to swim in the archipelego. You all missed out...the water was so refreshing. And yes COLD!]
Alas, we missed many of our old classmate friends who were unable to attend. So to those who don't want to miss out next event, mark down on your calendars: 35th Reunion – Germany in 2023! We shall see you all then!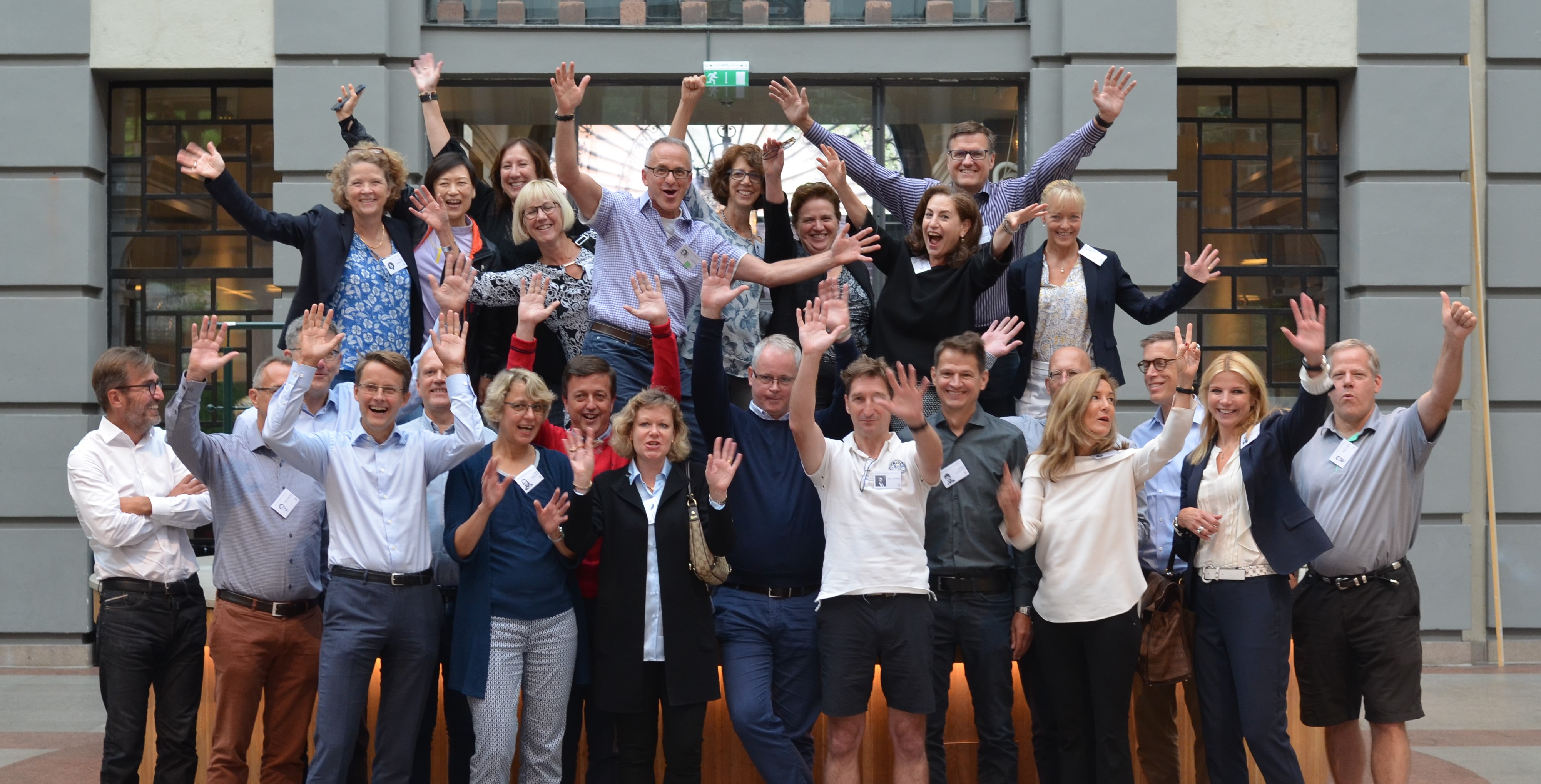 A big thanks to the whole reunion organizing team including:
West (west.whittaker@gmail.com)
Sharon (seshelg@gmail.com)
Karin (Karin.Wistrom@hhs.se)
Ina (kschauman@me.com)
Rudiger (ruediger.moenkhoff@rdg-gmbh. de)
And Caity Jackson, Alumni Relations Coordinator, Stockholm School of Economics
Skol/Best,
Gadi (gaditravels@yahoo.com)