H&M Sustainability Study Visit
01 april, 2020
H&M's Retail Club first digital study visit focused on presenting the latest on H&M's Sustainability efforts across their value chain. The visit was successfully held on Zoom.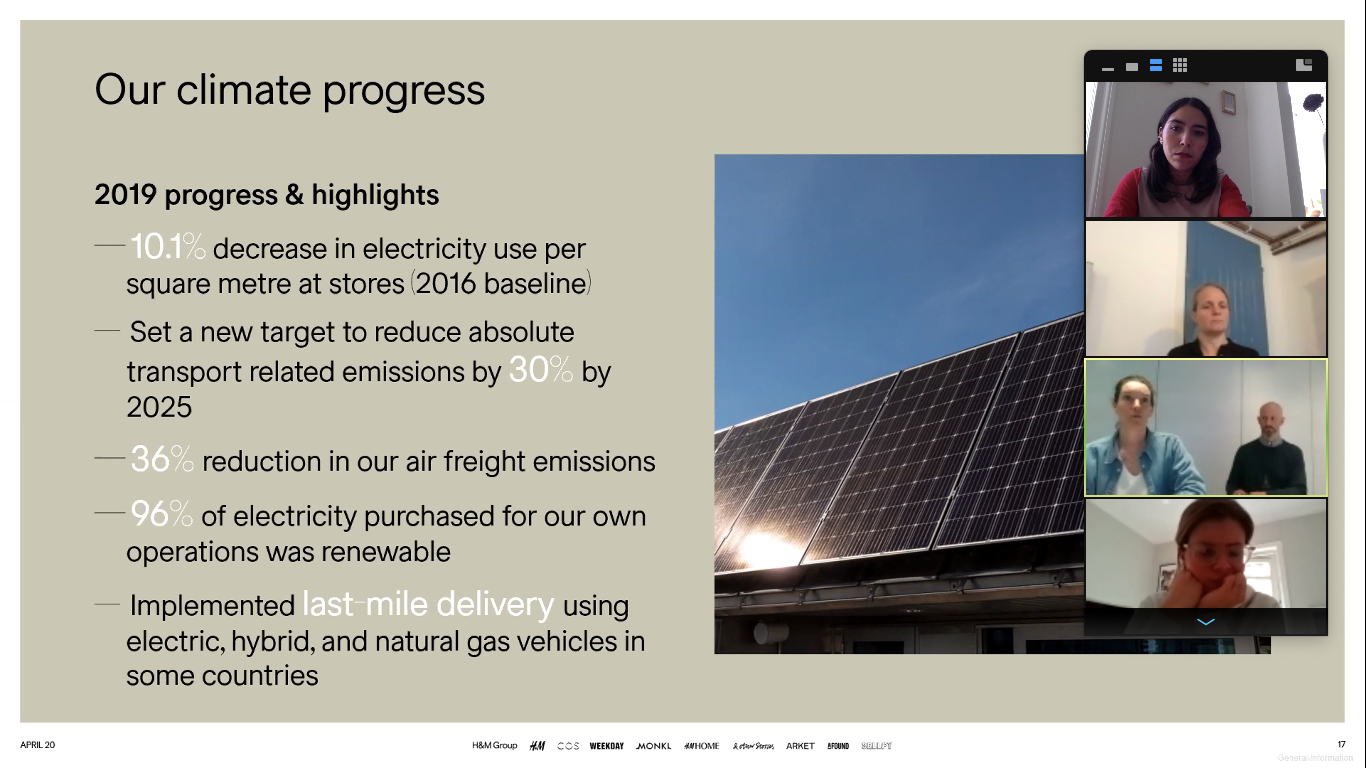 Felicia Reuterswärd, Sustainability Manager at H&M Sweden, presented how H&M is working with different partnerships and measures in order to become a more sustainable retailer. During the session she presented some results from their latest Sustainability Report published last week. The main focus of the study visit was to give an understanding of where H&M is in regard to their sustainability goals and to discuss some of the main challenges in becoming a climate positive company with a climate neutral production, as well as the challenges of achieving full circularity.

Felicia spoke about the importance of having Science Based Targets for meeting the 2030 goals, she highlighted some cross-industry collaborations such as the one with the UN Fashion Charter and gave some examples of how they support small startups working with developing sustainable materials like Re:newcell. Some of the challenges discussed included implementing renewable energy at their production facilities and having access to materials that can be fully circular.

Towards the end of the session the students asked a series of questions. Some questions focused on how H&M communicates its sustainability strategy, what is the role of consumers and how to bridge the attitude-behavior gap, how does this topic has transformed H&M business model and how have their sustainability goals have change throughout the years, among others.
Paula Vega Tagle, Key Account Manager, H&M's Retail Club