Studying from home?
This is a guide on how to access the library's digital services and resources from home.
Due to the current outbreak of Covid-19, many of you are working from home or somewhere else outside campus. The good news are that almost all the library resources can be accessed outside campus.
This is our Library Guide for home studies. Stay safe!
Customer service
If you have any questions, please contact us by mail, phone or chat.
Contact information
Telephone number: 08-736 97 00 (staffed by Info Center)
Email: library@hhs.se
Consult a Librarian Online
SSE Library offers the possibility to book a librarian for individual tutoring. It could be about library resources, databases, publishing etc. These tutorings can also be conducted online. If you would like to book an appointment, please send an email to library@hhs.se specifying who you are, your questions and area of interest.
How to access e-resources
Off Campus Access
Follow the steps in the separate instructions for accessing e-books, databases or articles. Or follow this manual. If it's not working, make sure that you have navigated to the source through MerQuery.
Don't go directly to a resource, always follow the links from MerQuery.
Access to databases
All databases except Eikon can be reached from home or anywhere else outside campus. You will find more information here. For access, just follow the links.
Access to articles
You can reach basically all articles SSE subscribes to from home. You will find more instructions on how to search and access articles here.
Interlibrary Loans
Didn't find the article you were looking for? Make an interlibrary loan request! If you have made an interlibrary loan request for an article, but won't be able to pick it up in the Library - we can send it to you by mail. You can reach out to us in advance, or otherwise we will contact you when we recieve the article.
More information about digital resources
You will find a lot more information about our digital resources in our "Finding and Managing Information" section.
How to access e-books
This description tells you how to access e-books. You can either search for a specific title or make a more general search for a subject.
Step 1
Start typing your search into the search box on the library's main page. Press "Enter" or click on the magnifying glass.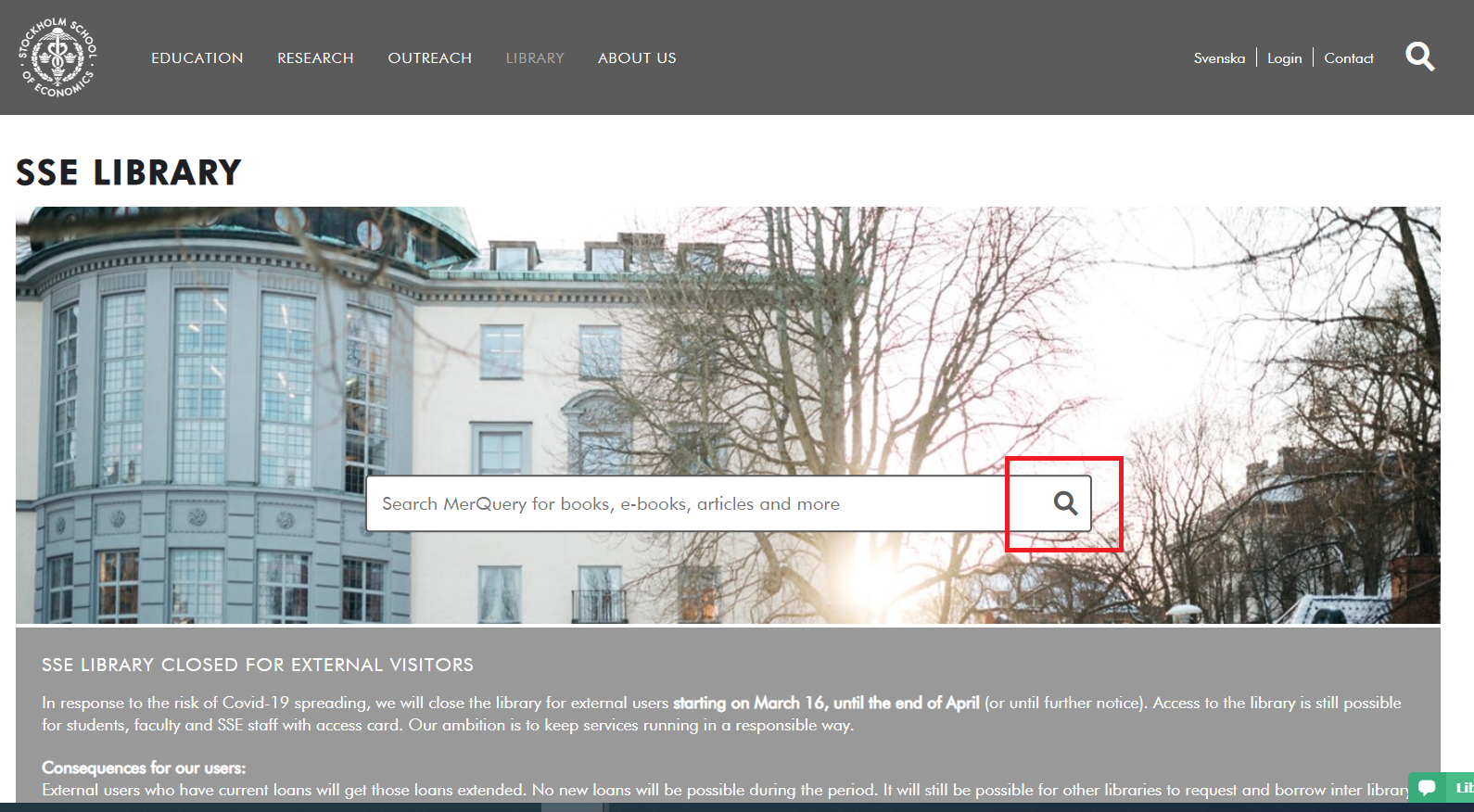 Step 2
Time to tweak your results, choose "Available Online" in the Availability menu, and "Books" in the Resource menu. Press "Apply Filters".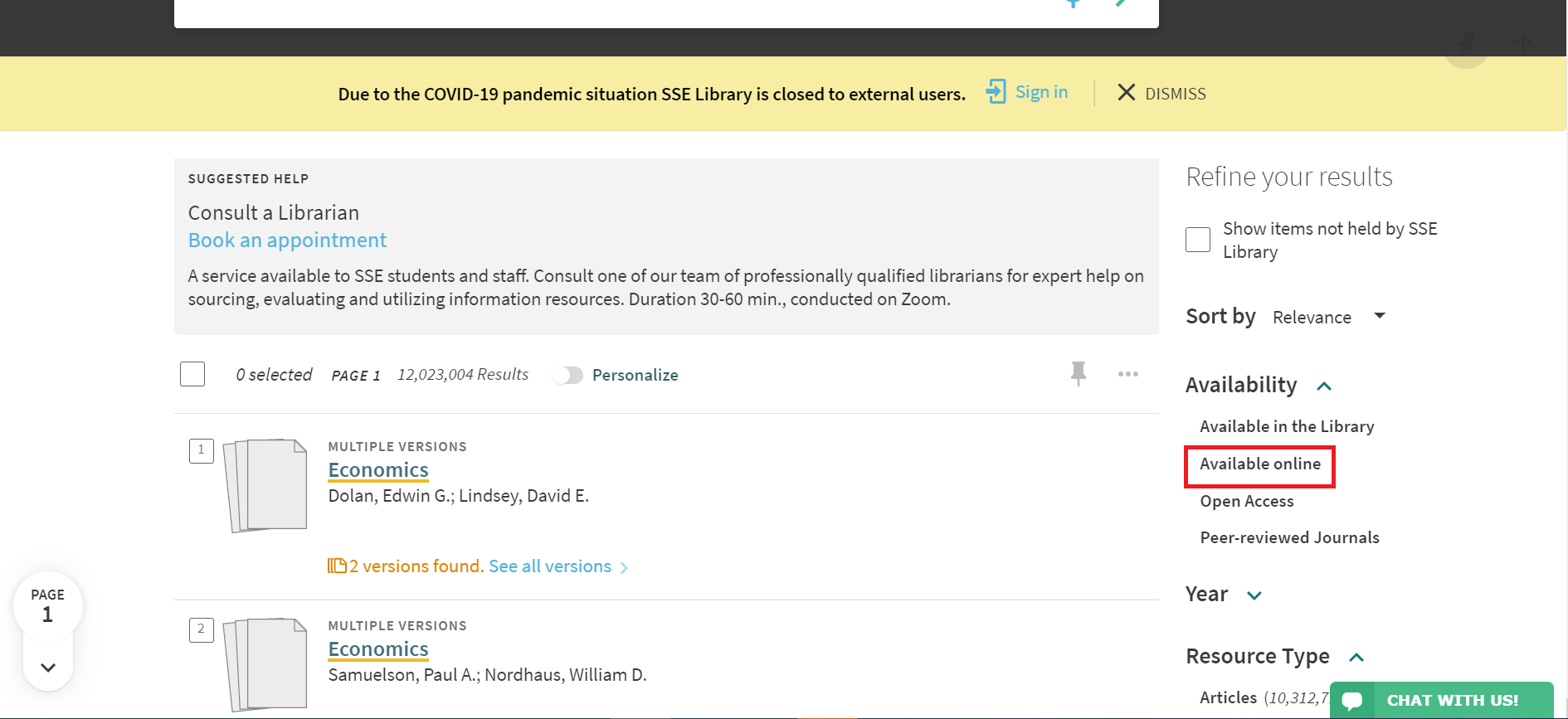 Step 3
Choose the book of your interest, press "Available Online".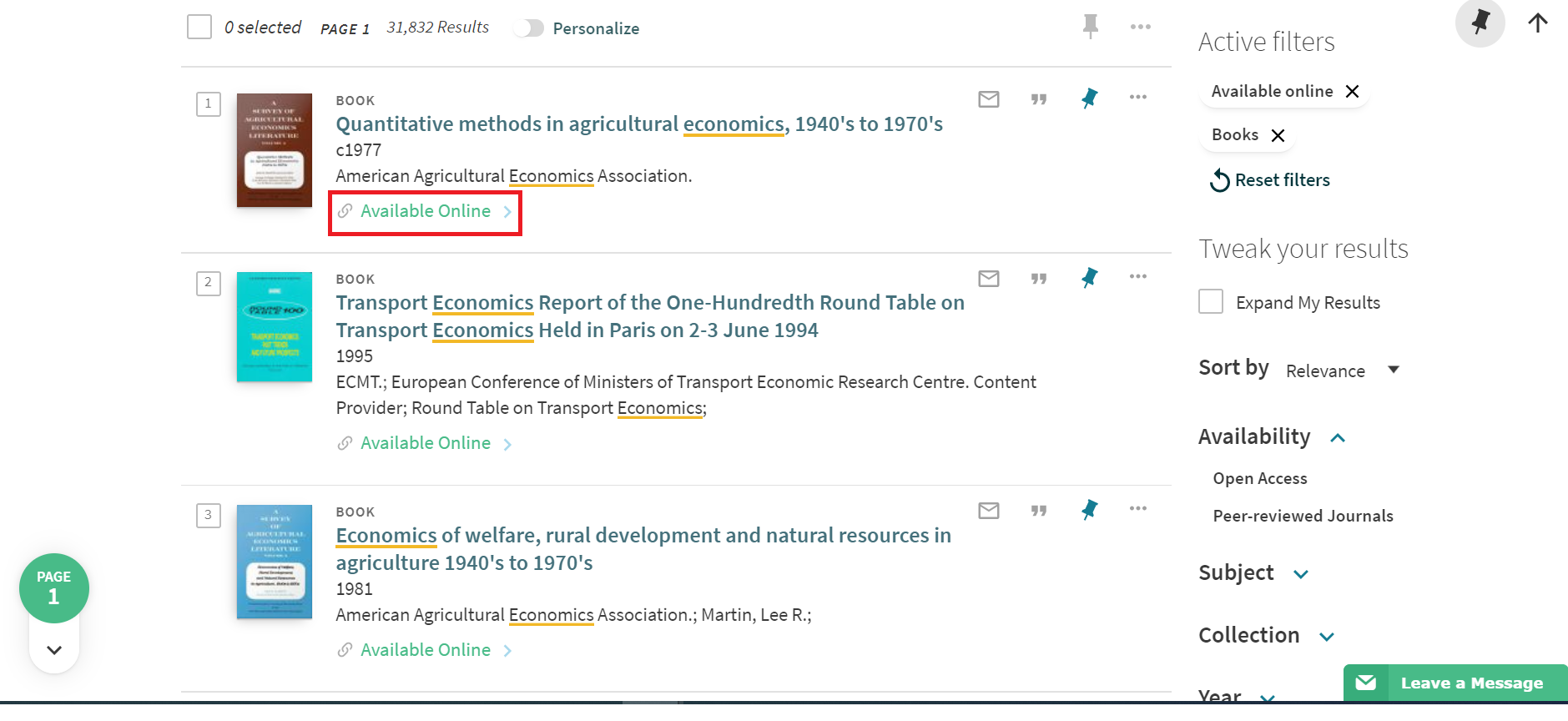 Step 4
Go to "View Online" and follow the link to the supplier.
Step 5
You will now be redirected and prompted to sign in. Use your SSE crendentials. Choose "Student" or "Staff". Voilá! Access granted.