Sustainable Finance Conference Aug 2018
On August 20 and 21, 2018, Misum (and our research program Mistra Financial Systems) together with Swedish House of Finance hosted a conference on Sustainable Finance.
Keynote speakers were Laura Starks from University of Texas Austin, Philipp Kreuger from University of Geneva, Adair Morse from UC Berkeley and Alex Edmans from London Business School.
Full program here.
#SustainableFinConf2018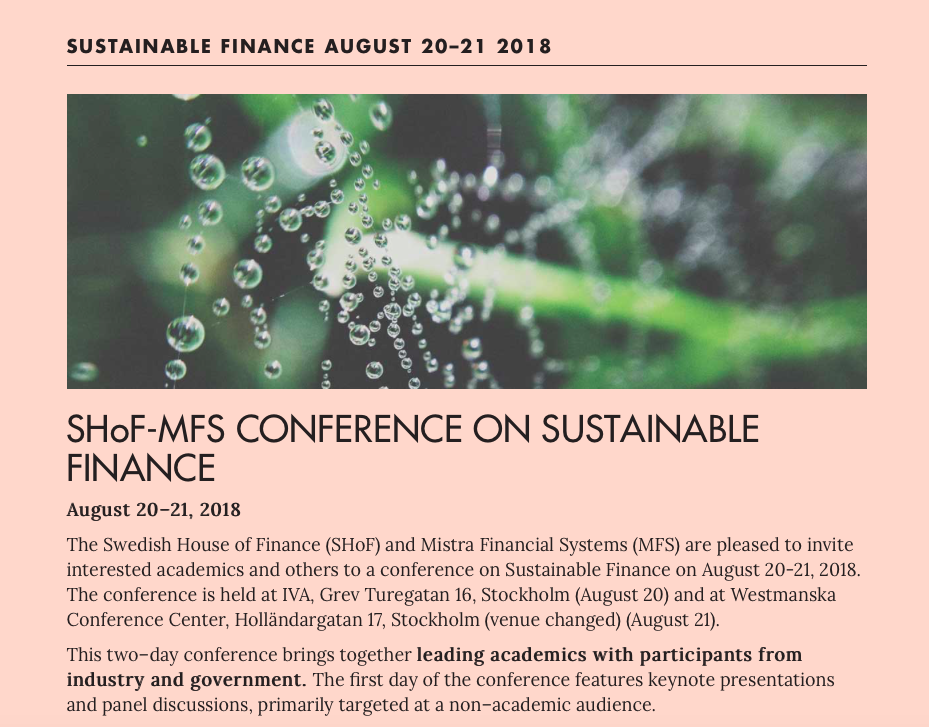 Philipp Krueger interview