Work in the future 2018
Organisations worldwide are facing a period of expansive and rapid change driven by Artificial Intelligence (AI), digitalisation and new business models. These changes transform industries and the nature of work, posing considerable opportunities and challenges for individuals, organisations and society. How do we manage this transition, and find ways to empower people through this process?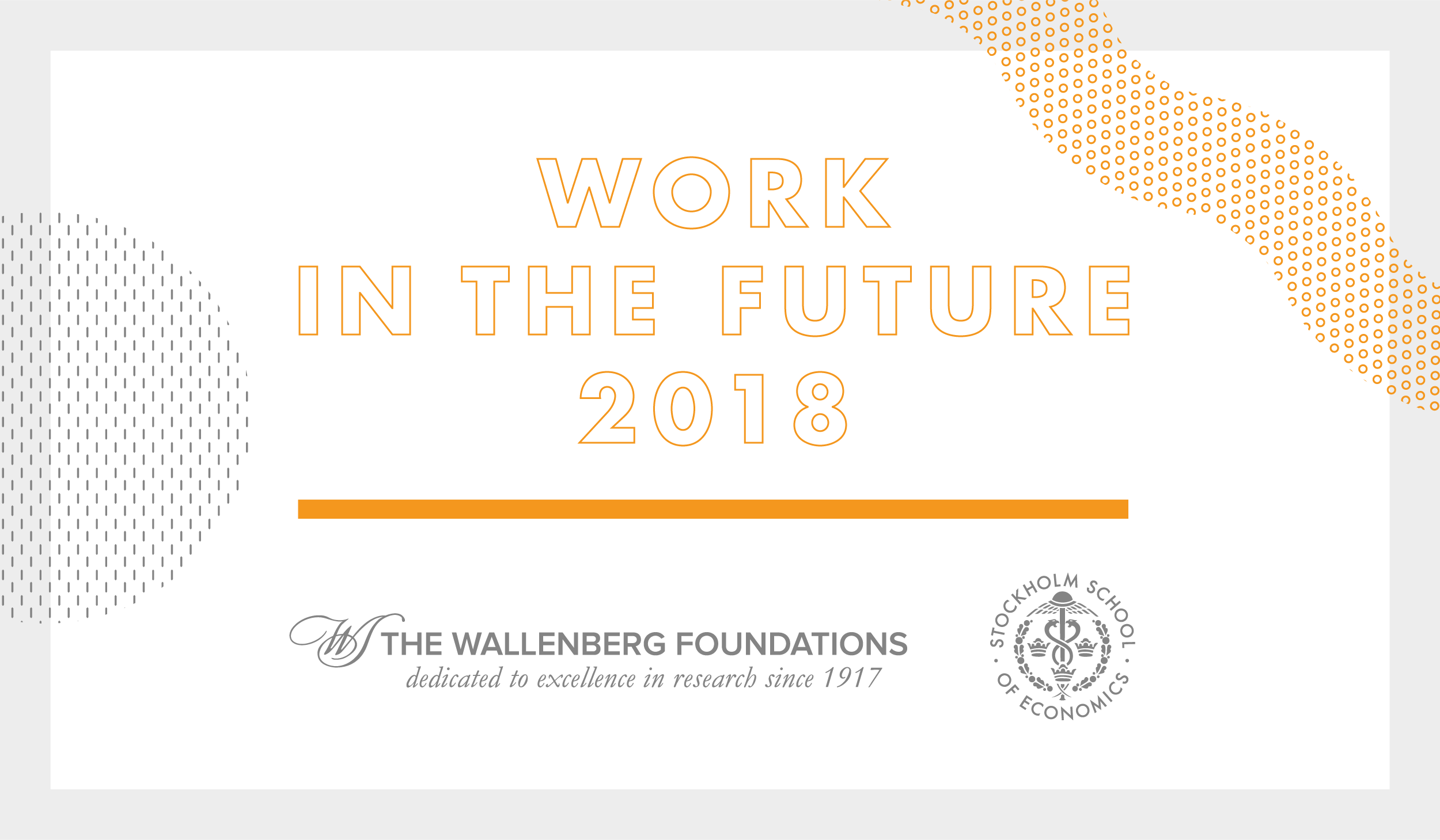 Join us on October 4th for an exclusive day of engaging conversations with business executives, distinguished scholars, thought leaders and policy makers, hosted by The Jacob and Marcus Wallenberg Centre for Innovative and Sustainable Business Development, Stockholm School of Economics and the Wallenberg Foundations.
This page will be continously updated with more information. Slight changes to the program may occur.
Please note that the conference is for invited guests only.