SSE in Almedalen
Almedalen Week has developed into Sweden's biggest political meeting place which, via democracy and openness, gives everyone who wants to debate social issues the opportunity to take part. SSE is taking part in a wide range of topics and public debate.
As the yearly gathering of seminars and speeches in Almedalen have steadily grown, so too have the demand for experts and researchers from all of our faculties.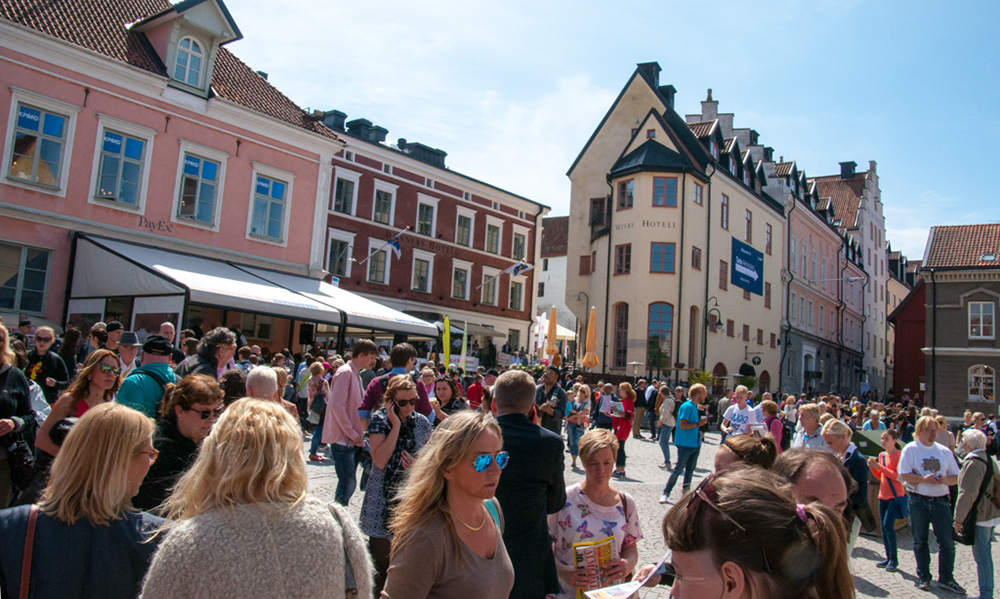 Why Almedalen?
With SSE's unique position in the intersection of academic, public and private life, the melting pot that is Almedalen offers many opportunities to exchange ideas and strike bonds across new sectors.
Since the founding of SSE, close relationships with the business community has been an integral part of our research and education and something that still set us aside as SSE remains in the forefront when it comes to innovative partnerships.
Strengthening Swedish competitiveness has always been at the core of this relationship and together with key opinion leaders and policy makers this is a discussion we look forward to continue in Almedalen.
Information in Swedish
The majority of the events and seminars taking place during the Almedalen week are held in Swedish thus most of the information that will be published/posted will be in Swedish.