Corporate Partners Annual Meeting 2016
As is tradition in November, the Corporate Partners' Chairmen and Chief Executive Officers gathered for the 2016 Corporate Partners Annual Meeting.
President Lars Strannegård started by expressing the value and importance of the school's Corporate Partners. He also shared his view on the current business school landscape and SSE's strategies for positioning, internationalization and funding.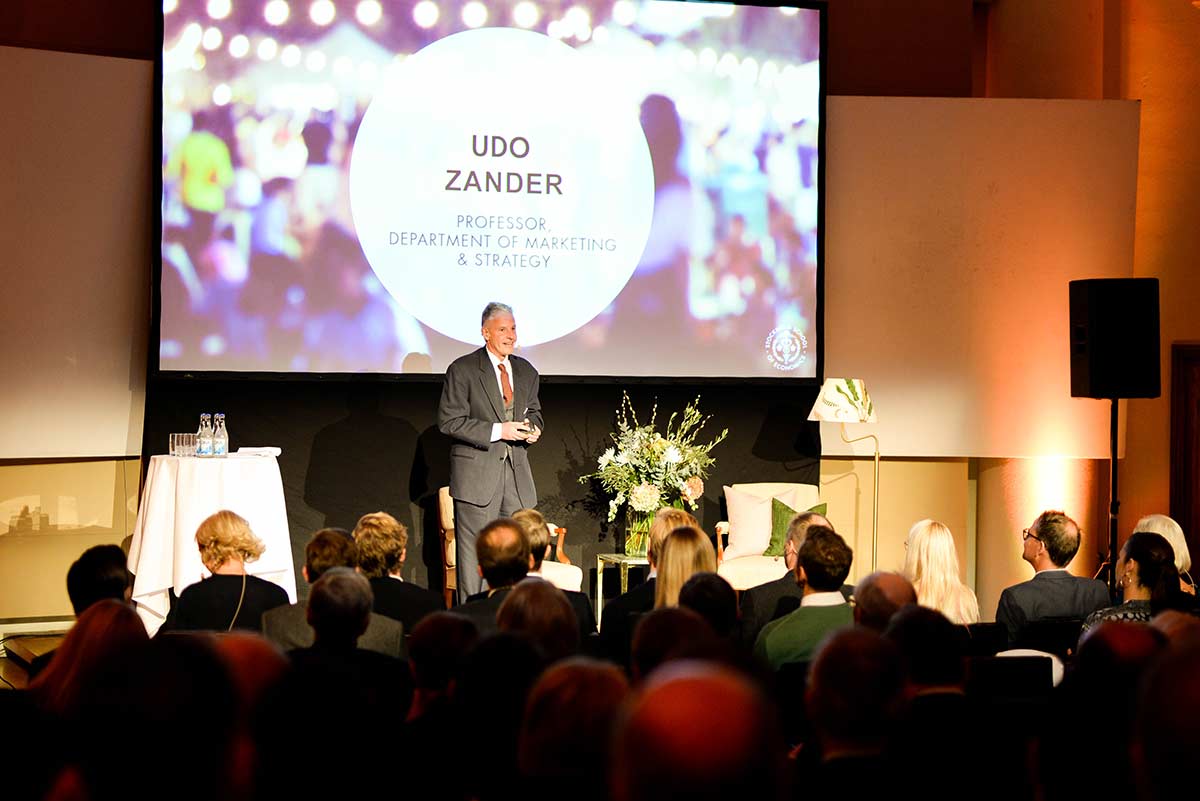 In order to share some of the insights into SSE's current research with the audience, Professor Udo Zander talked about global economy interaction while Professor Anna Dreber Almenberg spoke about scientific results and whether we can trust them.
Erik Wetter and Berfin Mert, respectively Executive Director and Manager of SSE Business Lab, shared their thoughts on Stockholm's start-up scene introducing three representatives from the lab, Alexander Hjertström from Airinum, Viktor Broberg from Buildsafe and Simon Boqvist from Previro. Alexander, Viktor and Simon talked about their start-up companies and their work as co-founders.
After the program, the guests gathered in the Atrium for dinner and more entertainment with performances from some of SSE's very talented students.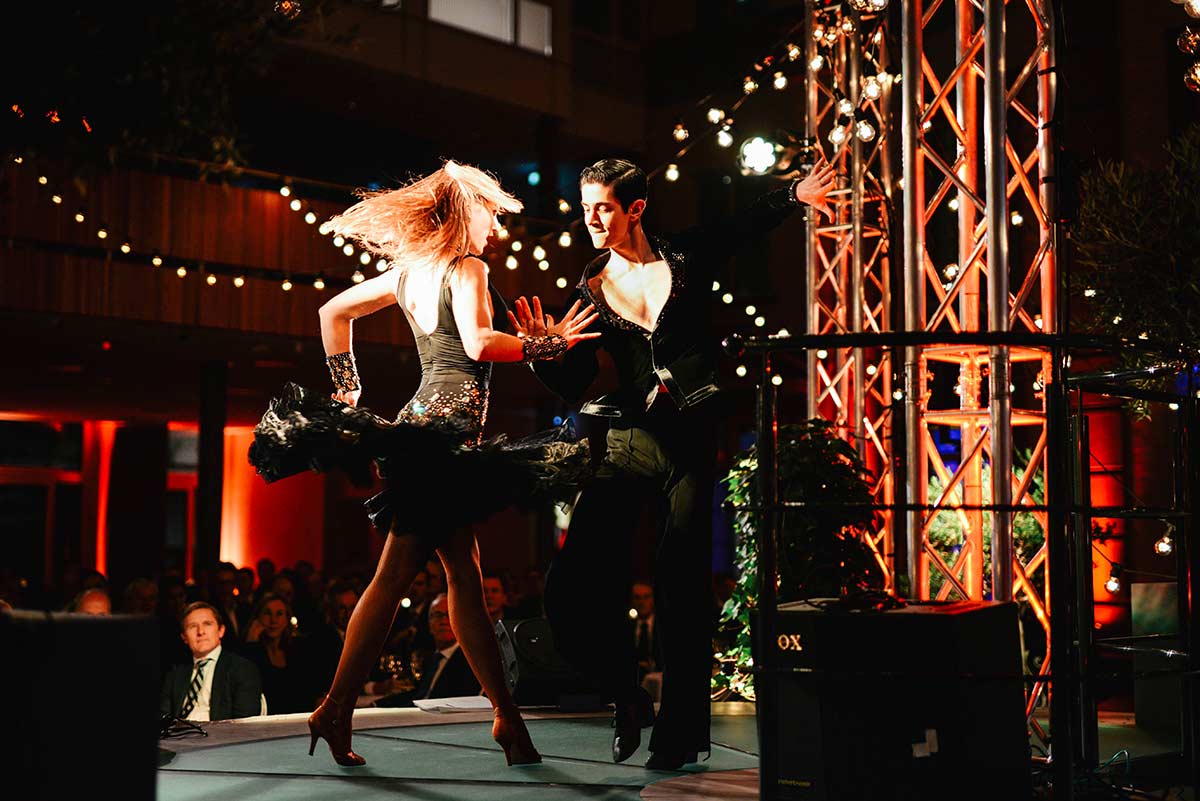 Awards
During the evening Professor Kalle Kraus was awarded the Corporate Partners Research Award 2016 for his research on management control in inter-organizational relationships. The prize is an award of SEK 100 000 from SSE's Corporate Partners given to a promising researcher particularly successful in his or her area of research and who contributes to the development of knowledge within their discipline.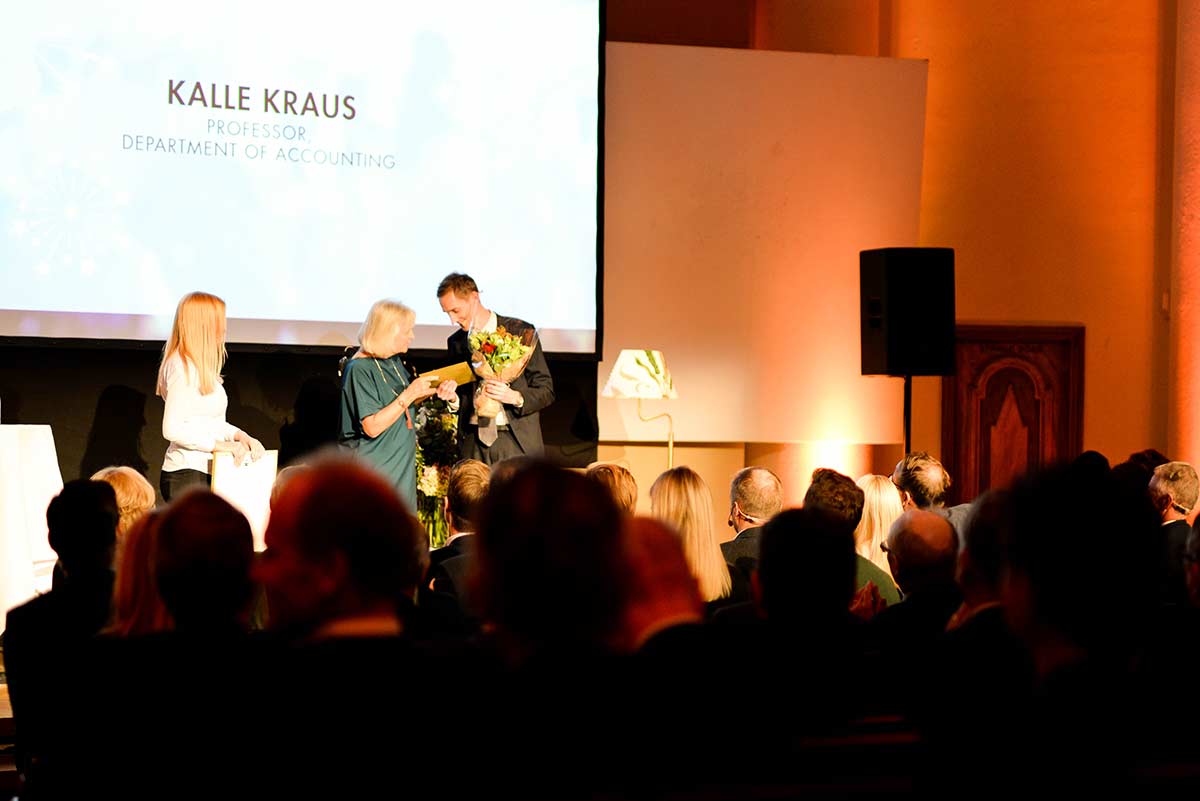 For the fourth year in a row, SSE also had the honor of presenting the SSE MBA Corporate Partners Scholarship. All Corporate Partners had the possibility to nominate their top talents for a scholarship for the SSE MBA Executive Format degree program at SSE Executive Education. This year the scholarship went to David Moreno, Head of Management Consulting - Strategic Programs Practice, at Ericsson.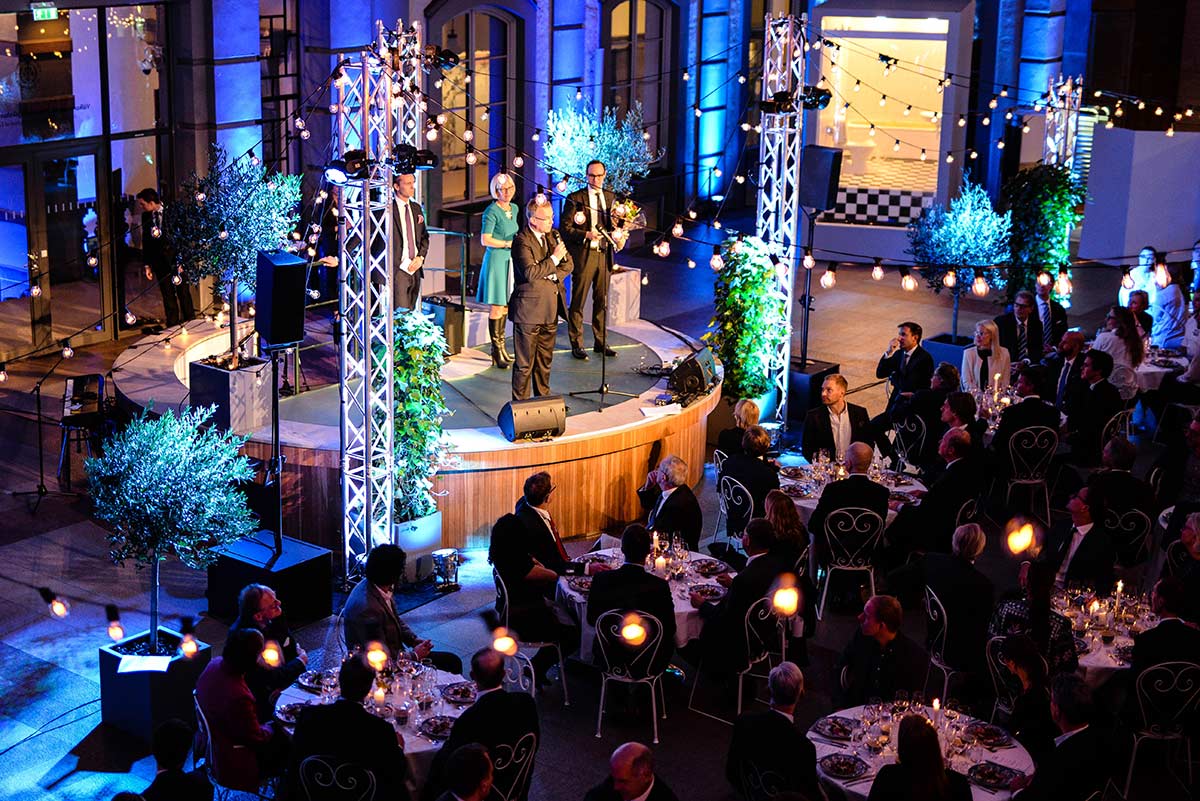 Fast track for refugees into the Swedish job market
During the dinner the audience had the opportunity to listen to the life stories of Adel Al Lulu (Syria) and Azeb Samuel (Eritrea), both students at SSE attending the Rapid Acceleration Management Program (RAMP).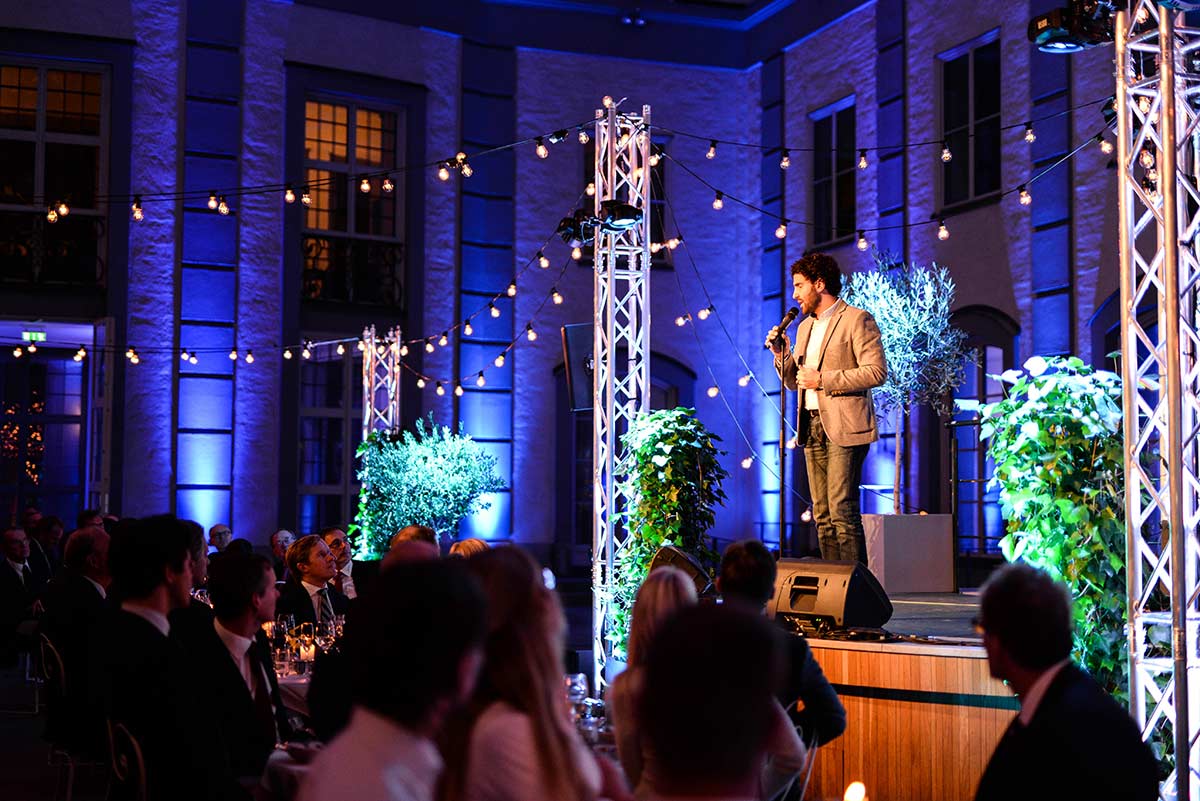 In 2016 SSE launched a new educational program designed to provide a fast track into the Swedish job market for qualifying graduates who have been granted asylum in Sweden.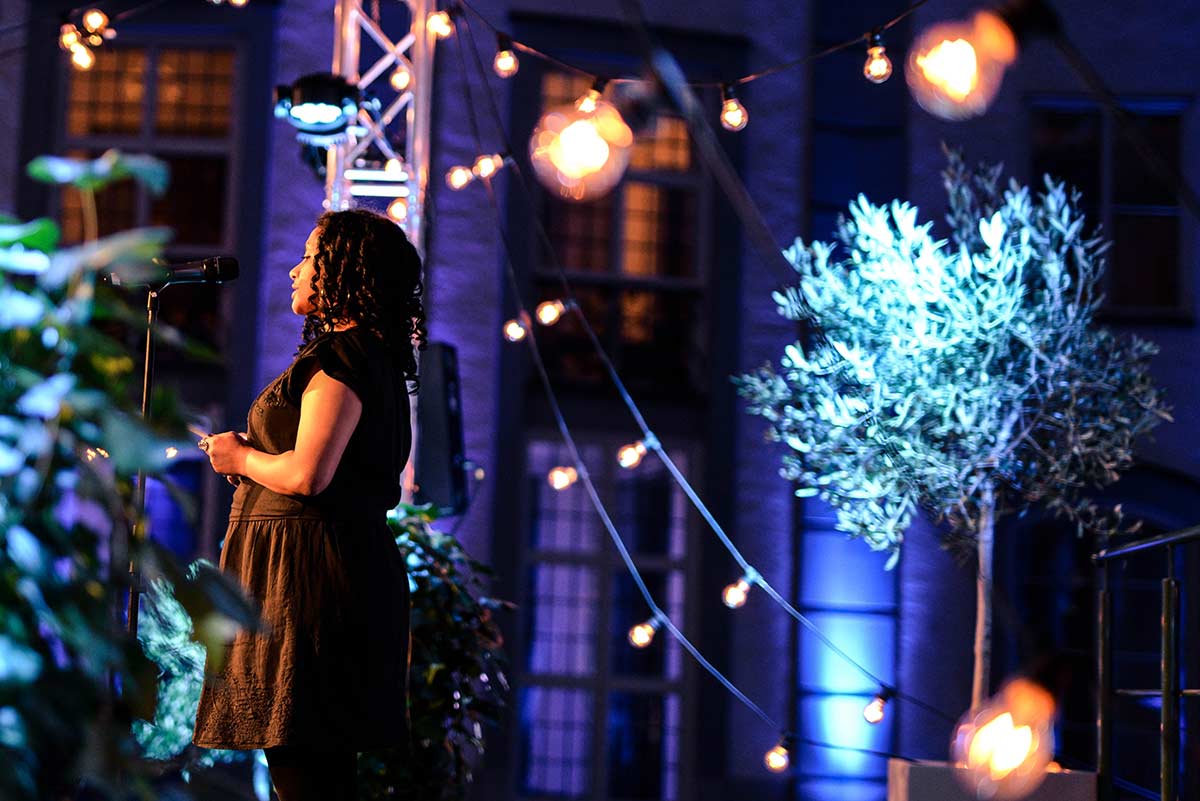 If your company would be interested of offering an internship or come in contact with the students, please read more about RAMP here!
The Corporate Partners Annual Meeting has a long tradition and is one of the biggest events for the business community in the Nordic countries. "The meeting is part of the school's close and continuous dialogue with the business community. There is a mutual exchange with the aim of driving change in society," said Lars Strannegård.