Vasa Museum
The Annual Dinner for the CEMS Governance will take place at the Vasa Museum, Friday December 2nd.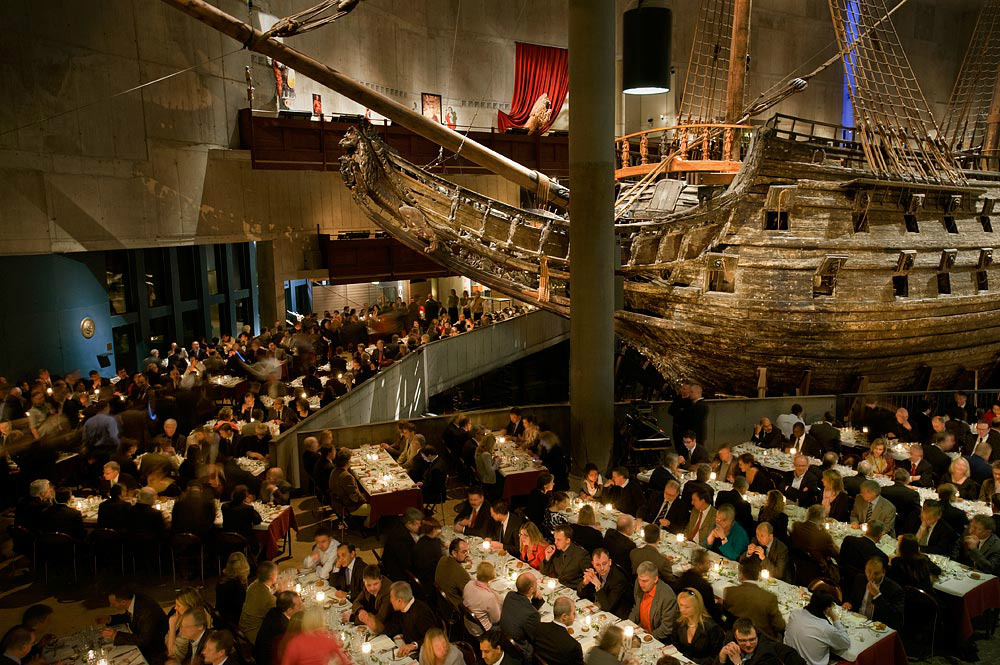 The Vasa is the only preserved seventeenth-century ship in the world, and a unique art treasure. 98 percent of the ship is original, and it is decorated with hundreds of carved sculptures.
The 69 meter-long warship Vasa sank on its maiden voyage in the middle of Stockholm in 1628, and was salvaged 333 years later in 1961. For nearly half a century the ship has been slowly, deliberately and painstakingly restored to a state approaching its original glory. The three masts on the roof outside the specially built museum show the height of the ship's original masts.
Today the Vasa Museum is the most visited museum in Scandinavia, with over 1,3 million visitors a year. There are eleven different exhibitions around the ship to tell about Vasa, her time and her modern history.
We greatly welcome you to have one of the most unique and tastiest dinner experiences!
Eco friends
At the Vasa museum restaurant we have great consideration for the environment and animals. This is why a major part of the raw materials are produced locally and are organic. They carefully choose their transportations, packaging, detergent products and more, and make sure that they are as environment friendly as possible. The Vasa museum is proud to announce that it is one of the very few museums in the world that is eco-audited by ISO 14001, meaning they are environment friendly.