Stockholm School of Economics - A Unique Business School
The Stockholm School of Economics (SSE) is rated as the top business school in the Nordic and Baltic countries and enjoys a strong international reputation. World-class research forms the foundation of our educational offering, which includes bachelor, master, PhD, MBA, and executive education programs. Our programs are developed in close cooperation with the business and research communities, providing graduates substantial potential to attain leading positions in companies and other organizations. Located in beautiful surroundings in the city center, SSE is a vibrant meeting place for business leaders, politicians, journalists and artists.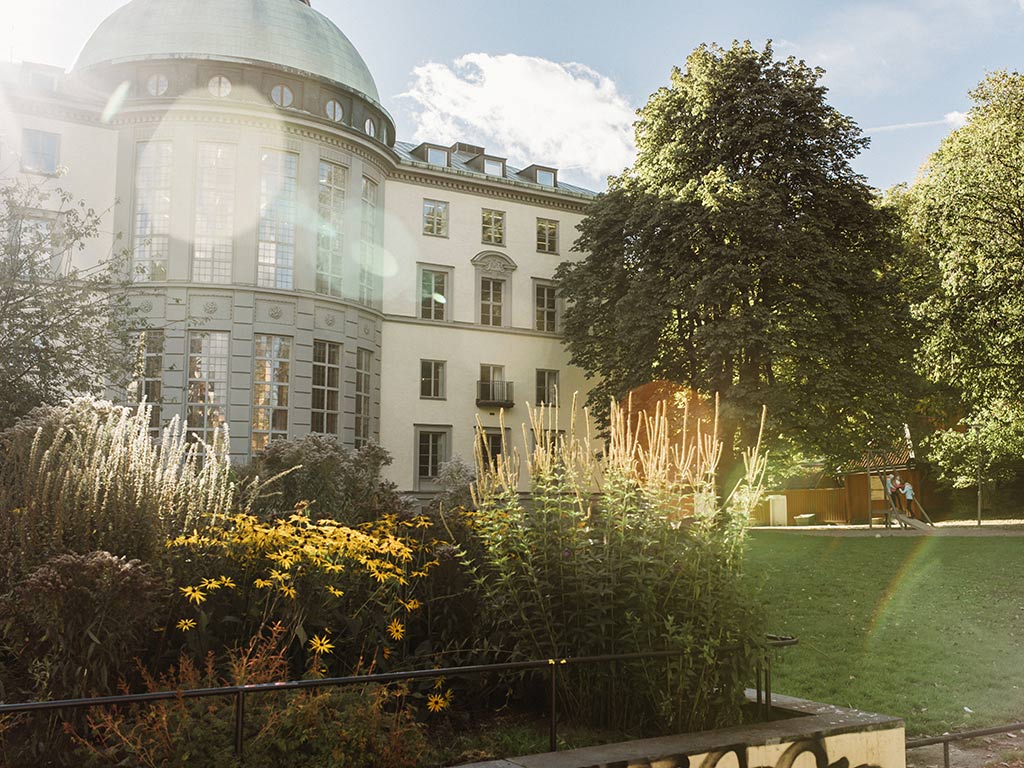 Top 5 reasons to choose the Stockholm School of Economics:

INTERNATIONAL RECOGNITION
For the past nine years, SSE has been ranked by the Financial Times as the number one business school in the Nordic and Baltic countries. We collaborate with top schools all over the world, are members of the prestigious CEMS network, and are accredited by the European Quality Improvement System (EQUIS), which means that all programs and research are deemed to be of the highest international standards.

CLOSE TIES TO BUSINESS AND RESEARCH
SSE has very close ties to the business community, which is reflected in our programs and is beneficial for both our students and our corporate partners. Our students get an education that is relevant and up to date, and our corporate partners get graduates with relevant knowledge. The list of our committed corporate partners includes more than a hundred companies. At SSE we conduct world class research that influences our education and is beneficial for our corporate partners.
LOCATION: STOCKHOLM
Stockholm is known as one of the world's most beautiful and open-minded cities, a vibrant and innovative place with a bustling start-up scene.

THE SSE WAY
At SSE, students, alumni, professors and other faculty are included in a close-knit group and build life-long friendships and connections that spread all over the world. Our close ties to business ensure that students and companies connect at an early stage.

CAREERS WITH AN IMPACT
SSE paves the way to a wide range of career options, regardless if you want to be employed or become an entrepreneur. Ninety-two percent of the 2014 graduates from the MSc programs were employed within three months of graduation. Our alumni network spans the globe and our alumni play key roles in business, government, NGOs, culture and politics. As a result, our school has a significant impact on our societies.
Sustainability at SSE
Center for Sustainability
At SSE we have launched the Mistra Center for Sustainable Markets (Misum). Students at SSE are closely involved in the work Misum does, and its ambition is to become a world leader. Misum's mission is to strengthen Sweden´s competiveness in sustainable markets, in part by supporting Swedish actors in these markets with both research findings and directly applicable innovative methods.
Global challenges
Global Challenges is an extension to the Bachelor programs in Business and Economics that will enable students to act as the responsible decision makers and stewards of tomorrow.
Diversity
SSE works actively to promote diversity among both students and faculty. To reflect our diverse society in general, SSE aims for a mix of men and women with different backgrounds and different nationalities. Understanding how society works is key to becoming a successful leader or entrepreneur.
SSE is currently launching RAMP - The Rapid Acceleration Management Program, a new integration project that aims to increase diversity in Swedish industry.