City Hall
The City of Stockholm generously invites Academics, Staff and Corporate Partners to a reception in the City Hall, Wednesday November 30th.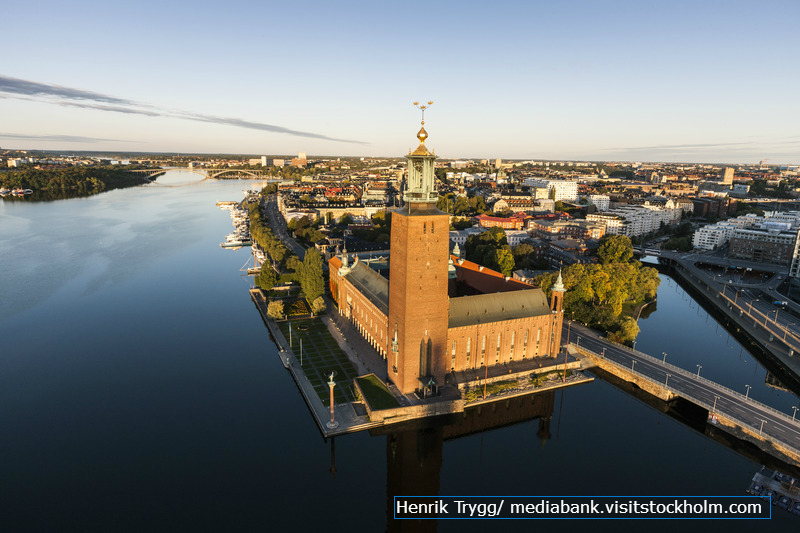 The Stockholm City Hall is one of Sweden's most famous buildings, and one of the capital's most visited tourist attractions. It is famous for its grand ceremonial halls and unique art pieces and is the venue of the Nobel Prize banquet held on 10th of December each year. It also houses offices for 200 people including the Municipal Council. (Source: City of Stockholm)
Quick facts:
The 106 meter tall tower has the three crowns, which is the Swedish national coat of arms, at its apex.

The great Nobel banquet is held in City Hall. After dinner in Blå hallen, the Blue Hall, Nobel Prize laureates, royalty and guests dance in Gyllene salen, the Golden Hall.

The Golden Hall has contains

18 million gold mosaic tiles.
The construction of City Hall took twelve years, from 1911 to 1923.