CEMS Student board visiting ABB
Today the CEMS Student Board got the opportunity to visit the ABB Robotics factory in Västerås, Sweden.
ABB kindly hosted a special event for the CEMS Student Board at their factory in Västerås outside of Stockholm in Sweden.
The students got the opportunity to take a tour of the robotics factory and joined a company presentation.
The event ended with a lunch together with ABB.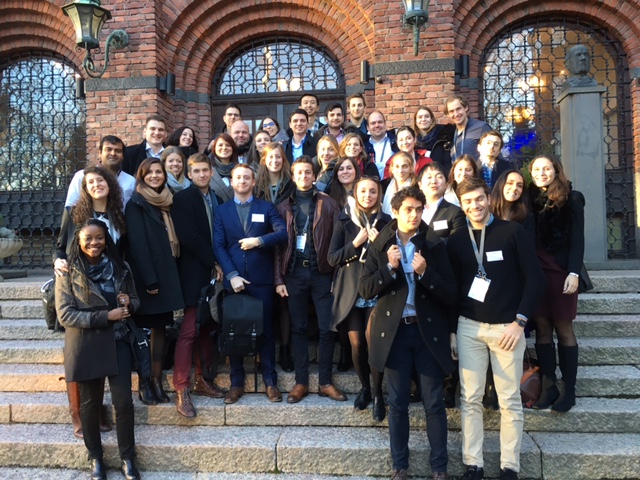 I was very interested by our visit to ABB and got a whole new understanding about the robotics industry. In addition I really was struck by the great corporate culture that exists at ABB that speaks from a very people centric perspective.''