CEMS Graduation Ceremony with ABB
ABB very generously supported the CEMS Annual Events 2016 as main sponsor, with strong presence throughout the conference and a dedicated team.
On stage at the CEMS Graduation Ceremony: Johan Söderström, Managing Director and Karin Ly, Global Product Manager Systems, ABB Sweden.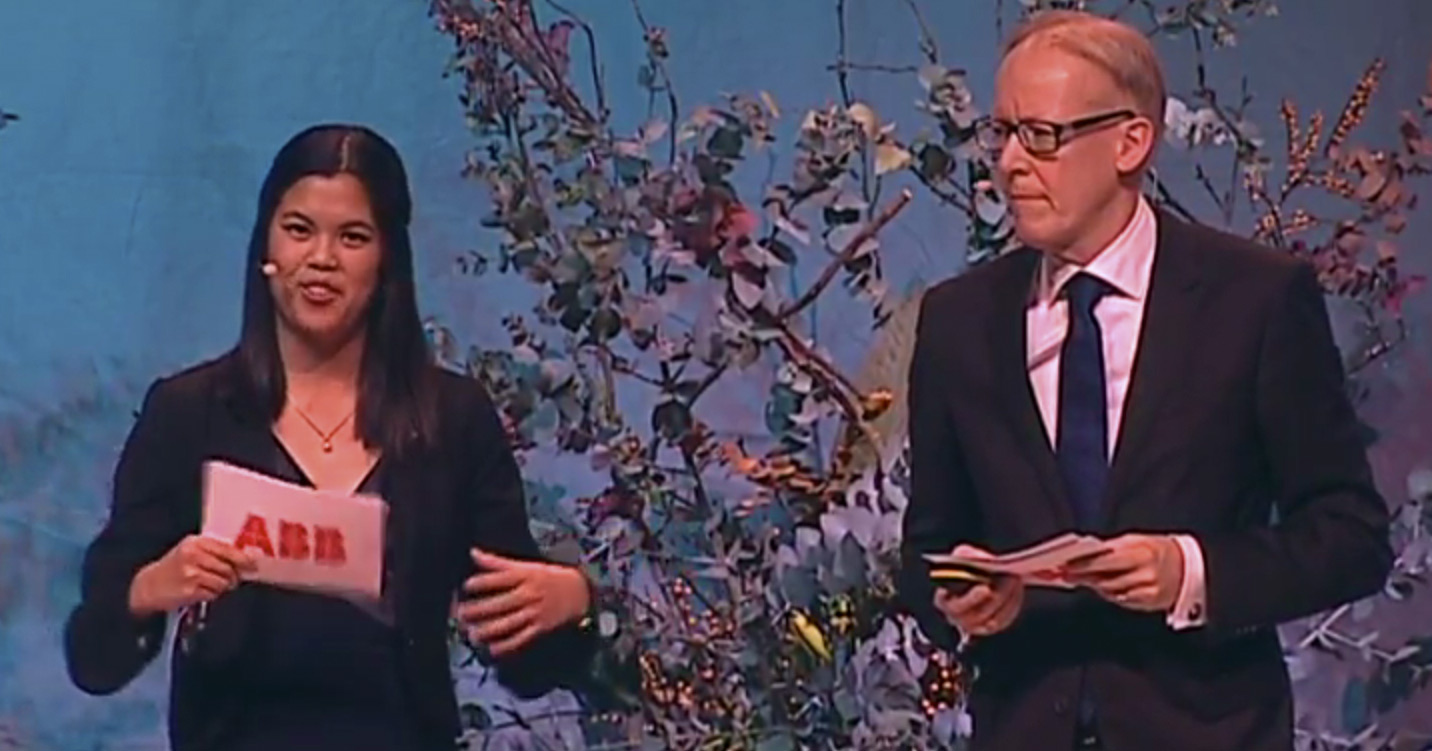 Johan and Karin took the opportunity to talk about the future of ABB, sustainability goals, the energy revolution, environment, the value of learning and much more.
CEMS graduates enjoyed the various booths around the premises at the CEMS Ceremony Mingle.