New Colleagues at the Library
16 June, 2017
Two new co-workers.
Elin Palm and Zandra Flygh are new co-workers at SSE Library.

Elin is the library's new Systems Librarian, which means that she'll be managing all the library systems, like the book catalog, databases, e-books and e-journals.
She is passionate about user-friendliness and wants library users to have easy and understandable access to e-resources. Apart from working with that, she will also be found at the library informaton desk.
Elin has a Master's Degree in Library and Information Science and a Bachelor in Contemporary Aesthetics and Literature. Her recent employment was at the Stockholm University Library, and she has also been working at KTH and the Institute of Education at Stockholm University.

Zandra Flygh has previously been working at Uppsala University Library and the National Library of Sweden.
Zandra is an eager academic and has attained two Masters´ Degrees - one in Library and Information Science and the other in teaching Swedish and French.
Her main areas of interests within the field of libraries are library pedagogics and cataloging.
You´ll also find Zandra at the information desk where she will be glad to answer your questions and help locate what you´re looking for.

​Welcome Elin and Zandra!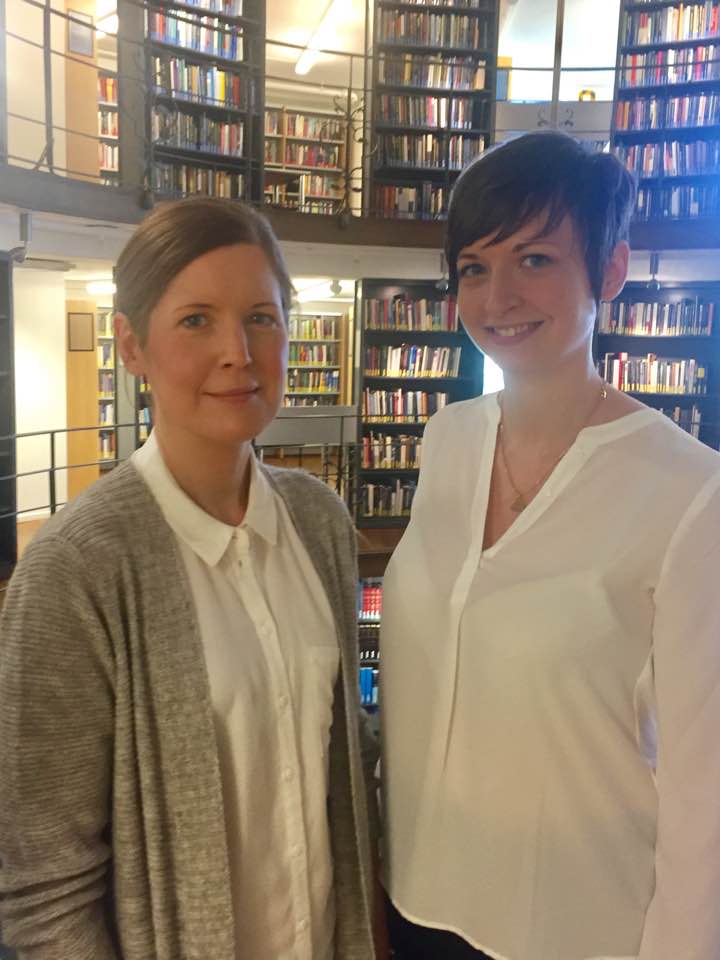 Elin Palm and Zandra Flygh.