The hult prize winners in sweden announced
12 December, 2016
The winners of the Hult Prize in Sweden were announced at HHS aula last Friday. Twelve teams competed which is double the number from last year. This year's challenge, which is set every year by former President Bill Clinton, was to "turn the refugee crisis into a refugee opportunity by building sustainable and scalable social enterprises that restore the rights and dignity of 10 million refugees by 2022."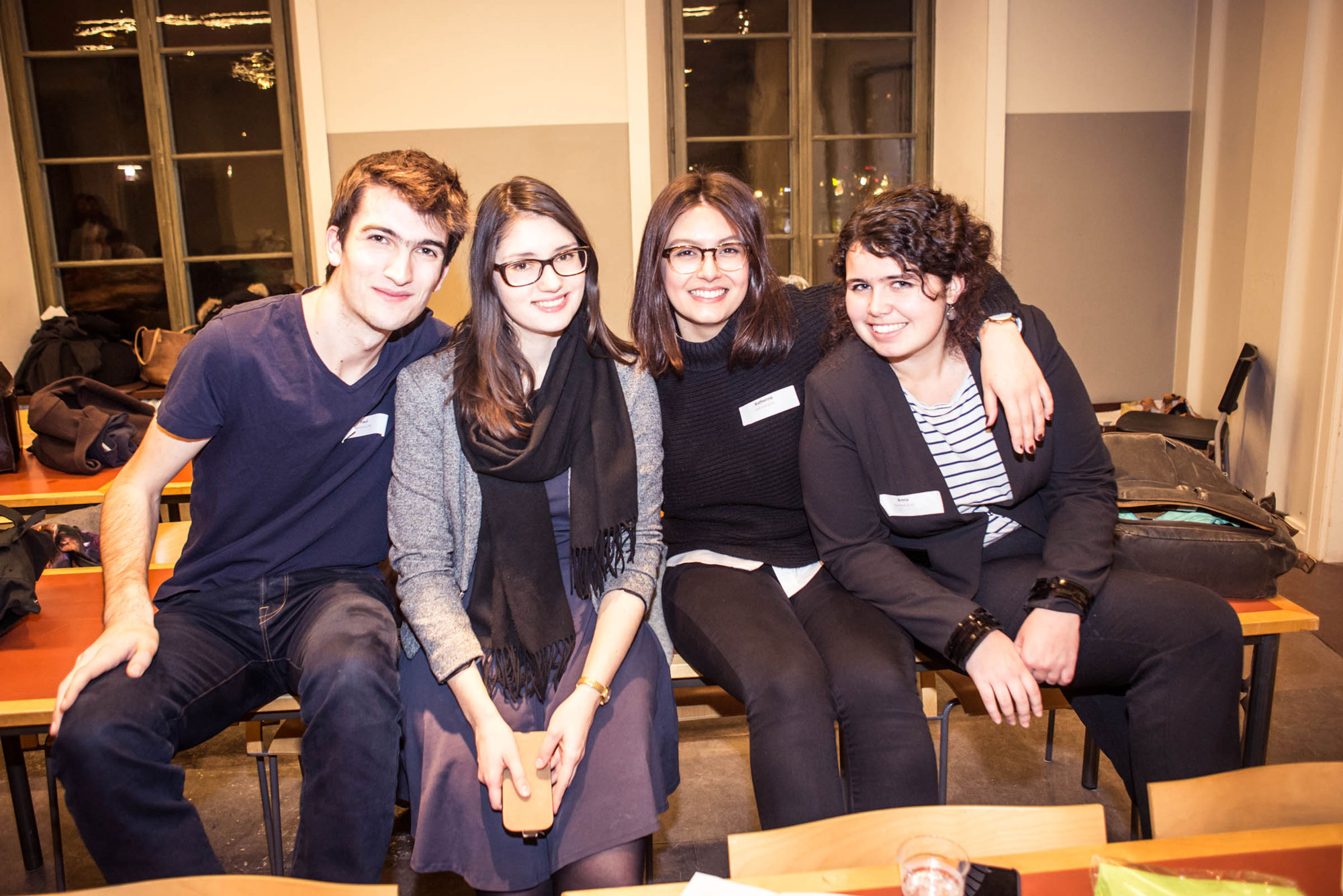 The students from Stockholm School of Economics, Anna Maheu (FR), Paul Froger (FR), Julia Baumann (GER) and Katherine Perez (COL) won with their app, Sonder. Sonder is Yelp for refugees, except instead of recommending restaurants, refugees recommend job sites, social initiatives and government programmes through a single platform to each other. This aim is to speed up the process of connecting the right people with the right opportunities. The feedback system also serves as a means to improve initiatives through instant comments.

"The Hult Prize Foundation is very pleased to see the rapid growth of the Hult Prize at SSE program from 30 students last year to 60 student students this year. I was very impressed with all the teams and their great ideas," says Johan Bergman, Director of Strategic Alliances, Hult Prize Foundation.

"Working with instant feedback and, what is ultimately co-creation, is key to developing successful programmes. Sonder does this beautifully for the newly arrived while informing and will no doubt prove invaluable connecting people with jobs who might otherwise feel lost in the tangle of initiatives." says Lars Ågren, Executive Director, Stockholm School of Economics.

The runners-up were New Neighbors, an app that binds together communities through food fairs and Friendlier, an app that fosters inclusion of newcomers with their new home through shared interests of locals.

The Sonder team will advance to the Regional Finals in London on March 3rd, 2016. Should they be successful in their pitch, they will receive mentorship and strategic planning advice as they create prototypes and set-up to launch their social business. The final round of the competition will be hosted at the Clinton Global Initiative Annual Meeting in New York in September, where one team will be awarded US$ 1,000,000 and receive the Hult Prize from Bill Clinton himself.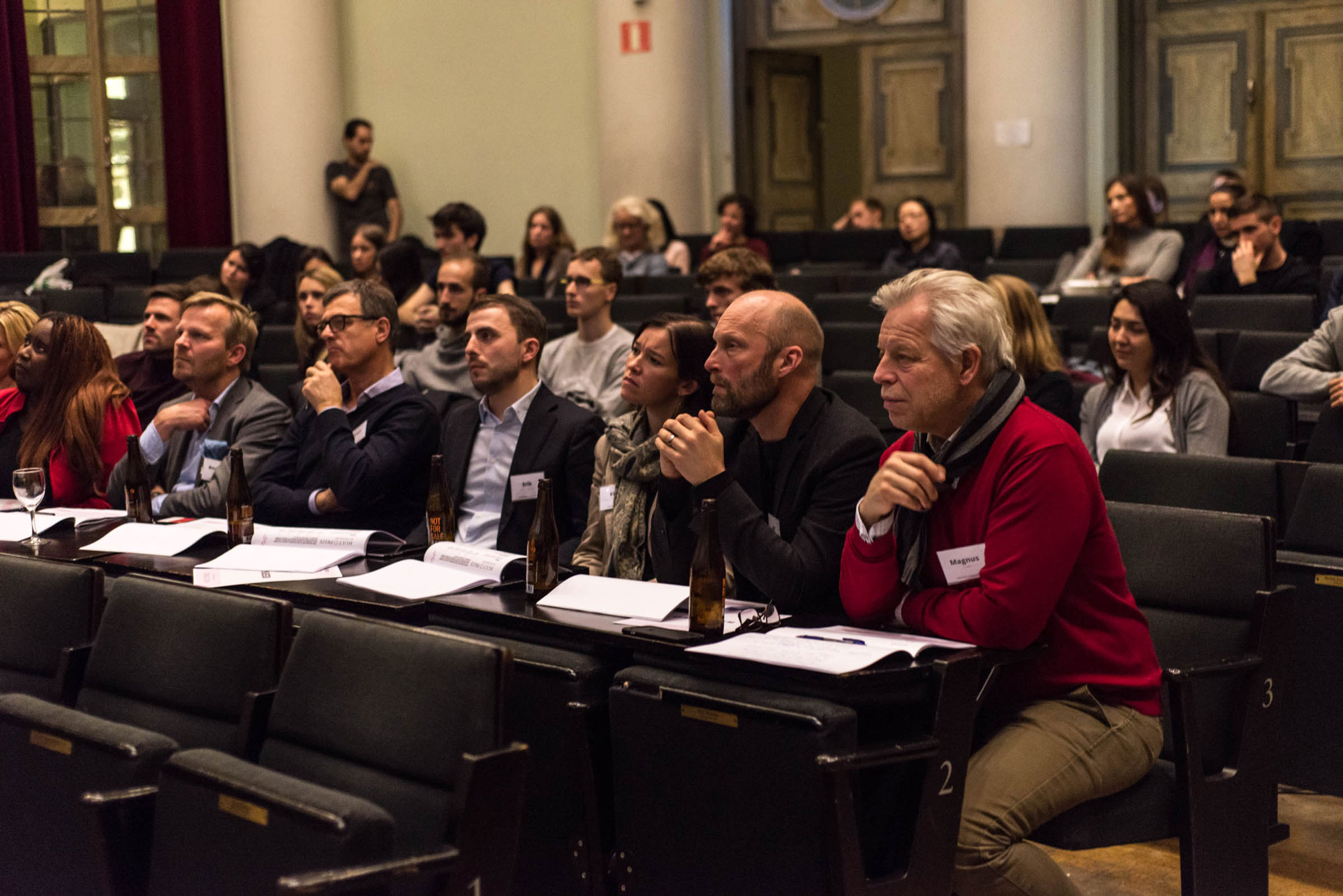 The judging panel included Inga Klevby, former UN Deputy Executive Director; Niclas During, Portfolio Director at Swedfund International; Madeleine Opira, Founder of A Million Minds; Kristoffer Hanson, CEO at Klarity/Norrsken Foundation.

The Hult Prize is the world's largest student competition for social good. The annual, year-long competition crowd-sources ideas from MBA and college students after challenging them to solve a pressing social issue around topics such as food security, water access, energy, and education. The Hult family – founders of EF Education First – donates USD 1 million in seed capital to help the winning team launch a social enterprise. The Prize is a partnership between Hult International Business School and the Clinton Global Initiative (CGI). Bill Clinton selects the challenge topic and announces the winner each September. Clinton mentioned the Hult Prize in a TIME Magazine article about "the top 5 ideas that are changing the world for the better".