Nobel Laureate Jean Tirole visited SSE
12 December, 2014
This year's Economics Nobel Laureate Jean Tirole visited SSE on Friday, December 12.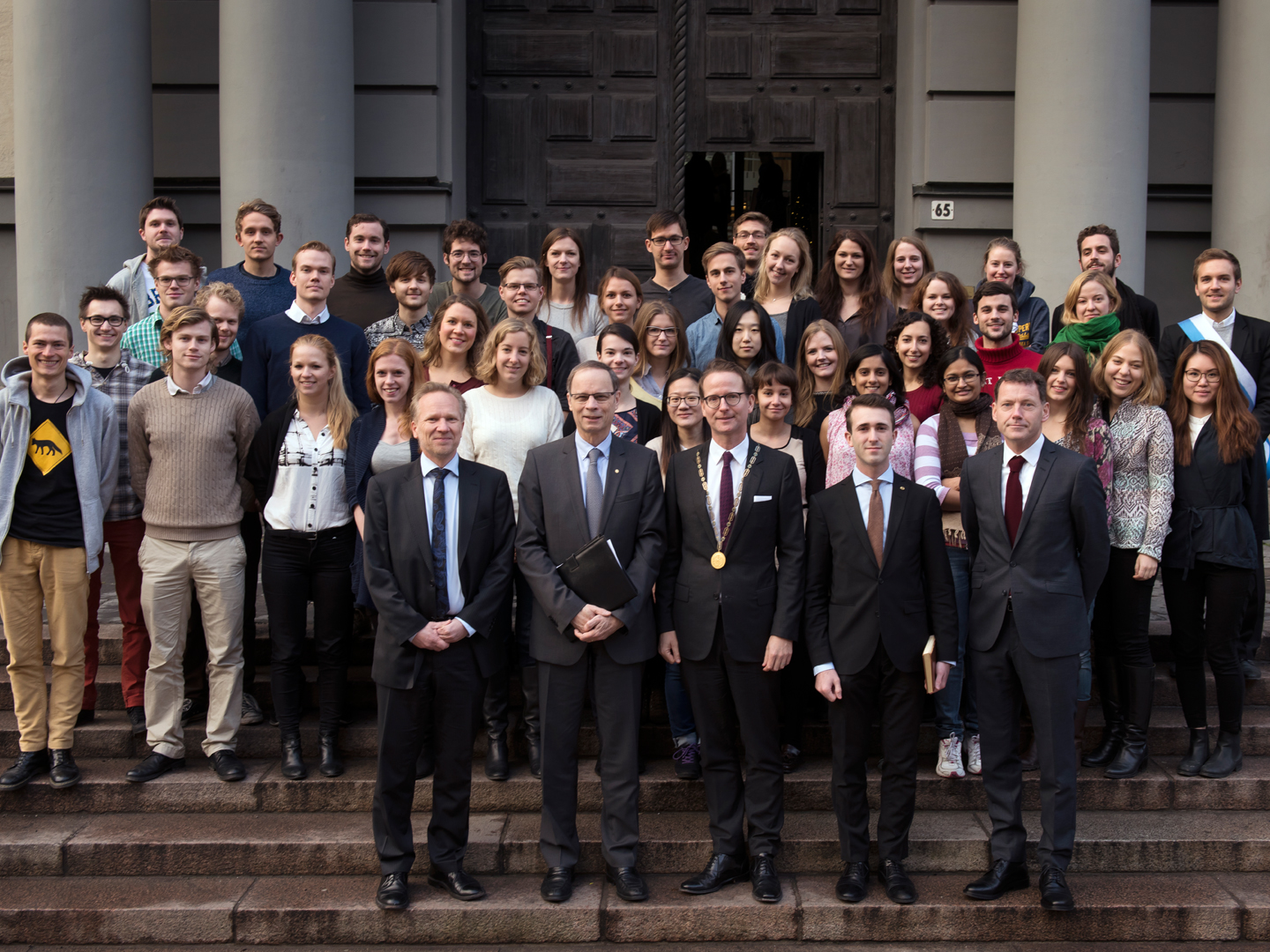 During his visit Jean Tirole met with students and led an interesting discussion on some of the economic implications of corporate social responsibility. This was particularly relevant due to the new addition of Mistra (The Swedish Foundation for Strategic Environmental Research), a center devoted to sustainable development to the school.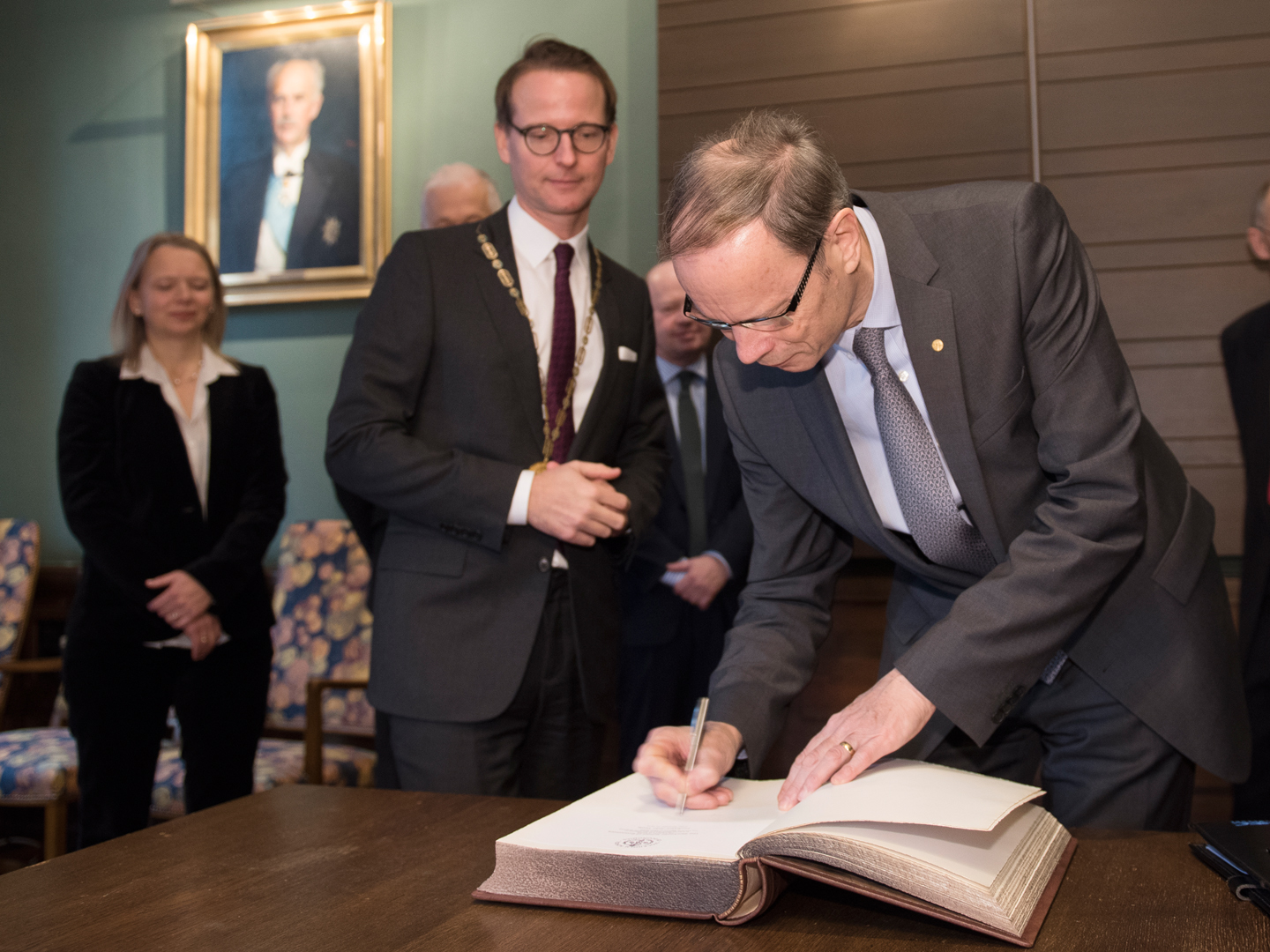 SSE is grateful for the opportunity to host the Economics Nobel Laureate every year, and we are proud that currently three of our very own professors are involved on the Economics prize committee, Chair and Economics Professor Tore Ellingsen, Finance Professor Per Strömberg, and Banking and Insurance Professor Peter Englund.