Career seminar with World Bank Group and SITE
06 March, 2018
This Tuesday March 6, the Stockholm Institute of Transition Economics (SITE) had the pleasure to, in collaboration with The World Bank Group (WBG), organize a seminar covering an introduction to the WBG and career opportunities within the different parts of the institution.
At the seminar in SSE's Aula, Anna Frick, a Swedish national who works as a recruiter at the WBG, shared information about her place of work, all the different areas in which the WBG is looking for talent and the different employment opportunities available. Attendees were given helpful advice on how to stand out as an applicant when applying to any of the WBG's exciting and sought after positions. With 189 member countries, staff from more than 170 countries, and offices in over 130 locations, the WBG is a unique global partnership that work in every major area of development.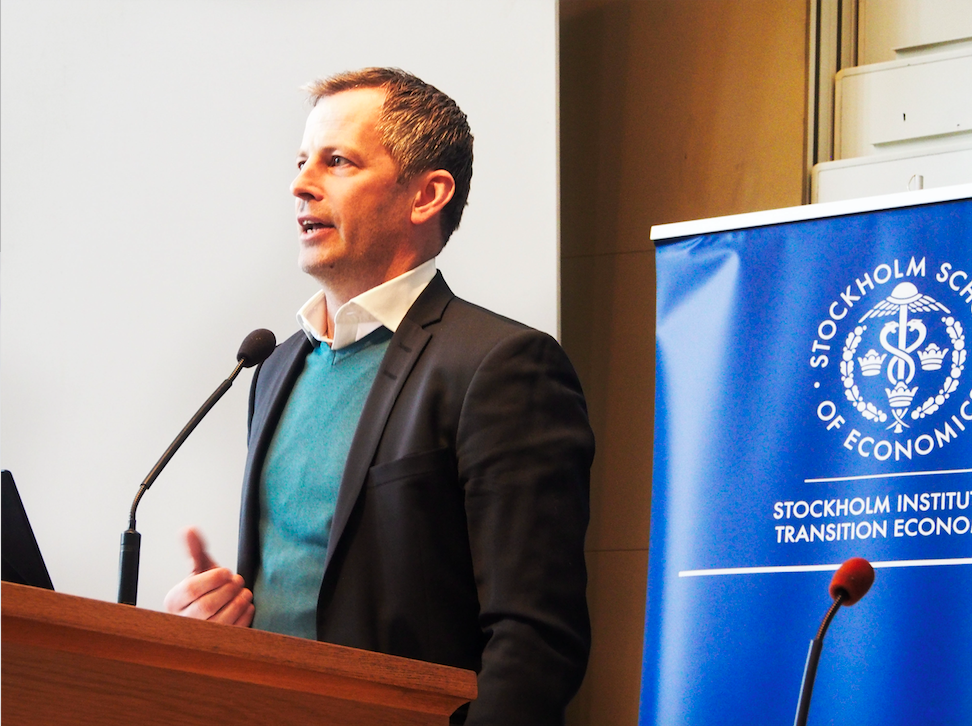 Marcus Svedberg, Senior Advisor at Stockholm Sustainable Finance Center and previous Swedish Advisor to the Nordic and Baltic Executive Director at the WBG, then shared his experiences from working at the WBG. Like Frick, Svedberg also gave advice on how to stand out as an applicant and emphasized the importance of networking.
At the end of the seminar, the audience were given a much-appreciated opportunity to ask questions.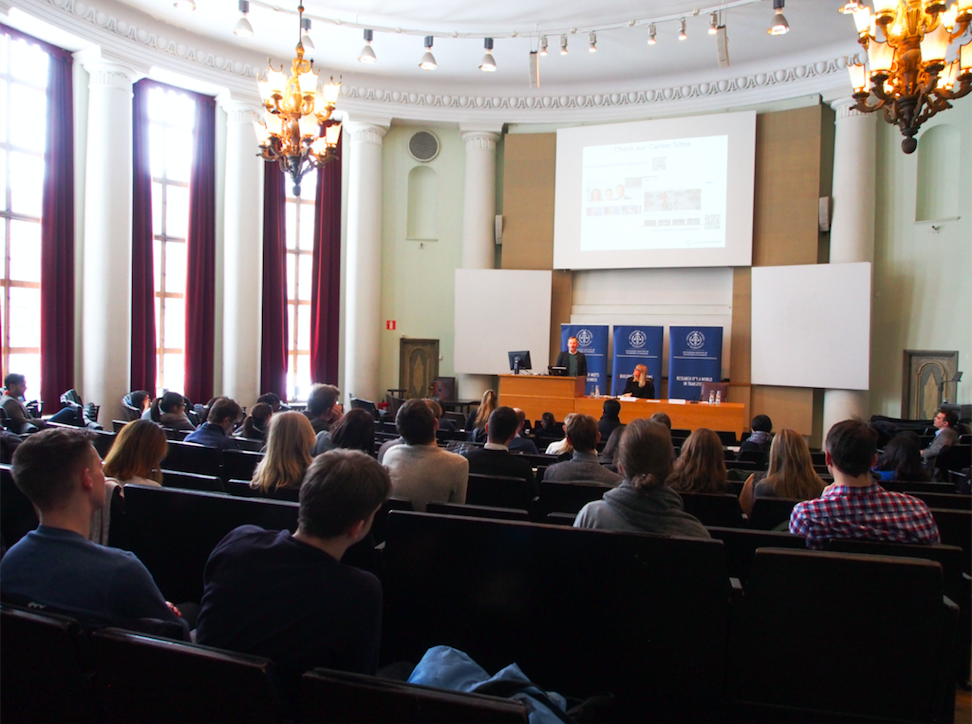 If you are interested in finding out more about what was presented at the seminar, please see the presentation.